Why Build Teams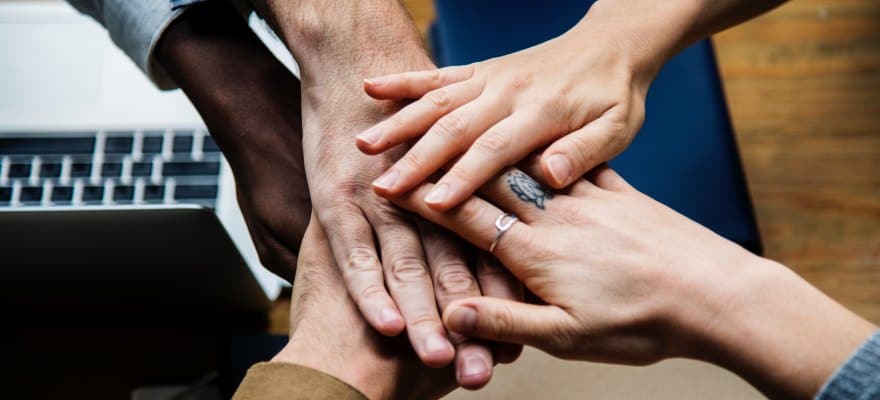 Build teams because you need to tap the talents and skills of others to be successful. You need to enlist others to your vision and mission. Teams will multiply your results for minimum of efforts.
Team building can help you solve these challenges.
Do you have nonteam players?
Find practical ways to influence them to value teamwork.
One good advice is to accept that nonplayers aren't necessarily bad people. Oftentimes, they have good intentions.
Speak to them — and leave them okay as a person after your conversation.
Do you have team members who are too busy for teamwork?
This is true for many organizations. The closest event they have for "team building" is an outing done once a year (or every three years!) where they compete against each other.
This is typically an ineffective way of building a team, but this is one that many employees experience.
Of course, we all have the same number of hours everyday. Team building isn't an interruption to daily work.
In this website, I will show you how to make your team members understand that team building is a strategy to make your work faster for less time. That team building should give us more time for ourselves and our families.
Do you have team members who are laggards and deadwoods?
It is disheartening to work hard while others are not, especially if they enjoy the same rewards as the rest of the team. L
earn how to align their actions to the motivations of the team. In this website, you will find simple suggestions on how to manage performance.
Do personality conflicts hinder productivity and high performance among team members?
You can manage conflict effectively — and turn conflict into growth opportunities. Give feedback and become assertive when communicating with your teammates.
Do you have knowledge hogs?
I suggest that you examine your rewards system.
In many organizations, rewards systems encourage cheating and in-fighting. I will help you audit your reward system through articles I will write in this website. You watch out for them.
Do you have team members who do not demonstrate a sense to personal accountability?
You know that each person is accountable for results.
However, in most team building programs I have conducted, I discovered that the main problems of members are "other members" who do not have sense to personal accountability.
The "other members" are always the source of team problems.
Discover here various ways that promote accountability.
Not only that, subscribers to weekly ezine ( 10x People) will get preview copy of the book I am presently writing (tentative title: Build Teams 10x Better)
In this website, you will find more ideas, tools and techniques that will help you build teams. Let me give you some examples and decide for yourself if any of these can help you.
How to Give and Receive Team Feedback
How to Break Old Habits & Create Desirable Habits for the Team
How to Engage Quiet Team Members
How to Solve Unclear Roles By Clarifying Team Focus and Purpose
Five Steps to Creating a Team Charter
3 Basic Plans Every Team Should Have
Solve Confusion Between Team Members and Leaders
Simple Steps to Create Team Guidelines
Five Step Team-Planning Process
What to Do with Those Who Violate Your Team Guidelines
How to Resolve Unmet Goals
Innovative Ways for Members to Improve Performance
How Get Your Team Unstuck from Traditional Thinking
How to Develop People Skills
Practice Team Communication Basics
The Art of Rumor Control
What to Do with Unresolved Issues
How to Handle Conflict and Confrontations
Why Celebrate Diversity
How to Handle Dishonest People
How to Move Team Members from Compliance to Commitment
What to Do When You Have New Team Members
What to Do When Your Leader Changes
How to Increase Team Energy
How to Create Team Trust
How to Lead Magical Meetings
How to Avoid Having Too Many Meetings
Why Celebrate Team Success
How to Keep Teamwork Fun
Introduce Quick Team Building Activities Every Meeting
How to Hire Professional Team Building Facilitators
How to Facilitate Team Building to Solve Team Problems
How to Facilitate Team Building to Bring Out Team Potentials
How to Start a Team Development Program
What to Do With Members Who Abdicate Responsibility
How to Facilitate Management Teams
and many more
Are you still reading?
There are many things we need to consider when building a team. You cannot accomplish all of them in one day.
And you cannot accomplish any of them when all you do every year is hold three-hour team building, divide your team into color groups, and have them compete for mysterious prizes.
I know of many companies who allocate money for prizes because members do not attend when they do not dangle money.
If you are interested to send your leaders to bootcamps, masterclasses, and seminars to enhance their people skills, you can join the mailing lists.
The learning programs that I offer are by-invitation only. You'll get invited if you are in the mailing list — or if you are one of those who've been receiving my Letters.
I also consult for organizations who need assistance in team development programs. And I believe you already know that I also train team building facilitators nationwide. When you need my help, you can contact me. You can use the contact form in this website.
Reinvent team building experiences so you can help 10X team success.