We will win!
This Covid-19 pandemic, too, shall pass. We will win. We'll find new ways. We'll work safely, learn quickly, think tiny, and play bigger.
I will help you deliver online courses rapidly. Inspire leaders and make your business thrive. Let's bounce forward and thrive
My Covid-19 Plan

My plan for live strategic work sessions, speaking, and consulting is dependent on the recommendation of IATF. Over the coming months, let us monitor the recommendation of authorities so we know when guidelines and policies evolve.
As leaders, we adapt. The pandemic forces us to see what we should have seen and acted upon many years ago.
Come up with a staff development program today. It pays to think ahead and different.
Maintain a safe and healthy environment wherever you are.
Take the pledge:
I will practice and encourage safe social distancing.
I will practice and encourage others to wash hands frequently and thoroughly
I will not come out if I don't feel well.
I will not come out to buy non-essential things.
I will spend my time in productive conversations.
I will support others who need someone to talk to.
Thorough and frequent cleaning of all work areas.
Place disinfectant supplies throughout common areas.
Promote regular hand-washing through signage and supplies.
Provide free face masks for use in common spaces and hallways.
Provide resources to support safe and effective use of masks (CDC guide, WHO video)Prohibit guests and events.
Follow the advice of IATF.
Continue to host all events virtually. However, don't over-do the use of these virtual meetings as they may contribute to unnecessary stress.
Rearrange working and common areas to encourage social distance.
Reduce the density of meeting spaces and classrooms.
Add anti-microbial covering to elevator buttons
Add hands-free foot pulls to interior doors
Add hand sanitizing stations in all shared spaces
I am using my time to find more effective ways to serve my clients. I encourage you to do the same.
We cannot bounce back to the old days, but we can bounce forward and higher. I will launch a community website (together with my friend Vida Arciaga) that supports the professional development programs of corporations and colleges. We will provide online courses, webinars, and other digital learning resources. If you want to be our support this effort, you can email me.
I will launch a community website (together with my wife Romelyn) that supports freelancers, solopreneurs, and work at home moms.
I am writing a book that will help others bounce forward and a book on public speaking.
How can we win?
Find and create opportunities amidst the coronavirus.
These past few months have been a trying time for the Philippines and the world.
Marami sa atin ang takot. Hindi natin alam kung mahahawa o makakahawa tayo. We don't see an end to Coronavirus spread in the Philippines. The reported cases are growing. Many of us are frustrated; the government does not seem to know what to do.
Covid-19 will not defeat us. We can change our ways. And if we are wiser, we will turn this crisis into opportunities.
We will bounce forward.
And that means we will change our ways.
What is new normal for you?
The government said that life after MGCQ is the new normal. But I still have no idea what it is. An area not under quarantine surrounded by areas under quarantine won't feel like near normal at all.
This version of new normal is very abnormal.
Learn faster.
By this time, we should have learned our lessons. We should have come up with strategies so we can bounce forward.
We can stop the virus from spreading. We can secure the health and safety of our citizens. These we know to be true.
But we have to change the way we live. We cannot go back to the old ways. There is nothing to bounce back. We must create new ways of living, working, and learning so we can bounce forward and thrive.
Millions of employees lost jobs. Thousands of companies closed.
Find better ways.
But I know of people who turned this crisis around and multiplied their incomes. I know of organizations that adapted themselves to the situations and grew multiple times.
Choose to thrive in tough times. Help your organization grow.
Before Covid-19 appeared, I was helping companies turn leaders into creators and innovators. I feel that this call is more relevant today. Find and create new opportunities.
Start now!
So you can get started, I will offer you the tools of design thinking. I will create blog entries and online courses so you can access them anytime you want.
I will also teach you how to create online courses rapidly. I can help you turn your training modules into engaging digital courses.
You can get my leadership courses too. Previously, I offered them as live strategic learning sessions. Today, I have repurposed them into online courses. To help you get the most of this, you will also have access to webinars and online coaching sessions.
These are opportunities visible to all of us but were ignored. The crisis of Covid-19 forced us to consider a better option.
Yes, I know. We will soon have live sessions again. But we must learn from our lessons. Let's live, lead, and learn better.
Bounce Forward Questions
It is our choice to bounce back and forward. We cannot go back to our status before Covid-19. The world as we know it is gone. Bringing it back will be our curse.
The world is in crisis. Big and small companies have to adapt to survive. Jobs disappeared. Lives were lost. Most people panic but we cannot afford that. Traditional leaders failed to lead for they worry about their lives too.
We cannot allow the pandemic to defeat us. We must lead. We must bounce back and thrive in these tough times.
The Covid-19 almost wiped out my strategic work sessions, seminars, speaking engagements, and team-building workshops.
Everything looks good and my income projections seemed accurate before the virus came out from Wuhan.
Bounce forward and thrive. You and I can.
We must control what we can control. Use our talents, skills, and other gifts so we can come out of the status quo as better leaders, entrepreneurs, and employees.
Help your company to develop innovative leaders in these trying times. Think different.
I will serve you where I am and you can get my help wherever you are. I am working on solutions that will help you design online courses rapidly.
Corporate leaders must not stop training employees. You've got to help people adapt to this crisis. Help them turn this crisis into opportunities.
In the coming days, you will meet my friend, Ms. Vida Arciaga. She is a mentor to many human resource professionals. We will offer you webinars and online courses to make training easier for you. We are going to host a series of webinars that will inspire and equip you and your employees.
If you want to learn more about how I can help you, use the contact form here OR call 09274292986.
There are many possible courses. I need to ask people what they need most. You can also tell me.
What I want is to provide you access to online courses that will help your people to bounce back and thrive.
There are already many webinars about Covid-19 and the new normal. Most of them are don't get you to participate. You cannot pause to think. I am sure that a webinar can be interactive and entertaining. I will find ways.
But online courses work better. You won't be overwhelmed with unnecessary information.
Here is a quick list of the topics that I and some of my friends (who are really good at what they do) will offer to you.
To help you become creators and innovators.
Business Model Generation for Aspiring Enterpreneurs (November 2020)
Innovator's Workshop: How to Apply the Innovator's Toolkit for Maximum Benefits & Results (January 2021)
Design Thinking Bootcamp: Finding Human-Centered Solutions (February 2021)
To help you design your leadership journey, I will offer you the following online courses:
The Art of Inspiring, Equipping, and Enabling Employees (September 2020)
Supervisory Leadership (October 2020)
Adaptive Leadership for Managers & Supervisors (January 2021)
Disciplined Execution in Tough Times (March 2021)
To help you accelerate your growth as a professional:
Speak to Inspire (September 2020)
MVP: Most Valuable Professional (A series)
Stress Mastery: Master Stress for Peak Performance
Time Mastery: Easy Time Management for 10x Results
The government allows live workshops for places outside of GCQ. You can do that when you have enough space for ten participants.
But unless a vaccine is available, it is best to avoid live workshops.
You can keep your people healthy and safe while equipping them. I can help you in three ways.
First, you can have customized online courses that your people can get anytime and anywhere. You don't have to worry about researching, crafting content, and hosting them on a website. I can do your customized online courses for you.
You already have too many to-dos to worry during these times. Focus on areas where you can create the greatest impact. You don't have to spend hours figuring out how to create online courses.
I will deliver to you the courses you need to give your people during and after this pandemic. I will design these courses so employees get to learn rapidly. They can learn lessons in segments of three to five minutes.
Second, you can enroll your people in online courses. In the coming weeks, I will be hosting these online courses on this website and a new community site that I and my wife are working on now.
Ms. Vida Arciaga and I are working on courses for HR professionals, employees, and higher education leaders. We will help you design or redesign your dream jobs.
Most people are afraid because they don't know how to behave during these trying times. This is why I will offer an online course on Covid-19 for free.
In the history of the human race, no virus has defeated us. Covid-19 will not defeat us. Don't worry, stay healthy.
Third, you can get help through webinars and online coaching. I will host a series of podcasts and videos too. To get updates about these webinars, you can subscribe here to get updates.
The crises brought by this pandemic are forcing us to do what we should have done. These crises are accelerating progress. We can innovate and think different so we can bounce forward and thrive.
We can hold group coaching for your managers and supervisors so they can equip and inspire people during these turbulent times. Companies need to design a robust support system. Managers and supervisors need help too.
At this time, I will accept one more company to serve. This is to ensure that I get to give my best given our limited time and capacity.
Yes, I can help you design online courses. We can convert your existing training modules into online courses — minus the overwhelm, of course.
I can also recommend platforms you can use so you can make learning fast, intensive, relevant, and engaging.
I discovered ways that can help employees learn better through online courses. Contact me.
Contact me.
Thrive Blog
Find short (and sometimes, long) blog posts. I share strategies, stories, tools, and techniques for leaders everywhere. Have a taste of the freshest ideas today. And remember that sharing is caring.
Nowadays, you can find people who earn much from packaging ideas. It is now easy to put together blog post and convert them to pdf.
That's not how I do business. I pay attention to implementation. I will tell you…
Never praise yourself for hitting the wrong targets. Some years ago, I was coaching a group of supervisors in improving presentation skills. Me: Why did you highlight "four reported complaints" in this slide? Noemi: Because we almost hit the target?…
More than two weeks after the start of the lockdown, many Filipinos find themselves helpless. Some say that they no longer know the days of the week. Every day seems to be the same. Of course, there was a time…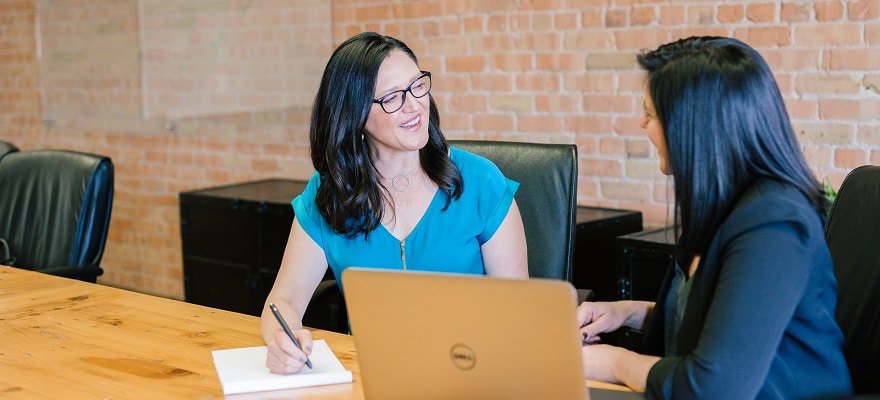 Connect rather than impress. The shortest distance between two persons is authentic communication. A person who always aims for impression is insecure. And maybe you are. You cannot erase insecurity by showing off. A show off is deemed selfish. Everyone…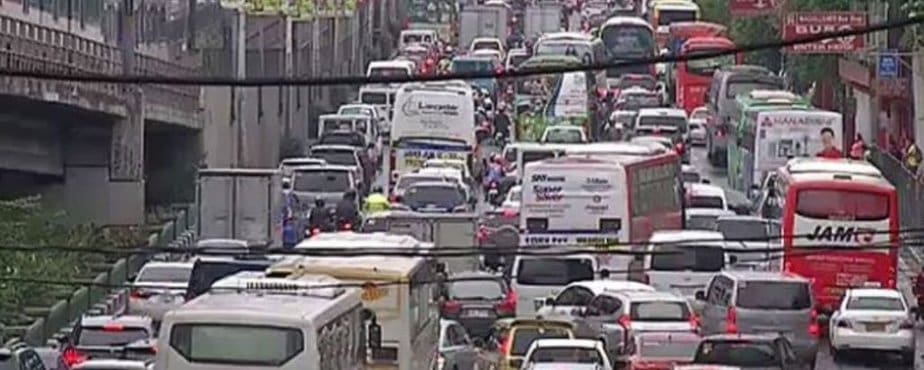 Buses came and went. I was not able to get into one even after 75 minutes. There was no more space between passengers at both doors.
It was a pitiful sight.
And two days ago, the President said that there is no…
Malasakit is a superpower. When you have an abundance of malasakit at work, profit overflows.
Leadership experts talk advocate people-centered organizations. I think that the fastest way to do that is to promote a culture of malasakit.
Malasakit works at work. It takes a person to show malasakit. All work is personal. Let your people recognize…
Leadership is not power. It is a responsibility that we leaders must take to heart. Leaders create opportunities for people around them. They are happy when others receive blessings. There is a government employee who filed an application for tenure….
A bloated ego sabotages itself. It stops common sense and kills people. I am not just talking about Donald J. Trump the 4th President of the United States of America. He is a very interesting guy. He thinks that he…
Time passed us by without our notice. We were waiting for the unknown. Most of us spent time on nothing. Not really on nothing. Many spent countless hours on Netflix. I caught myself spending more than two hundred hours watching…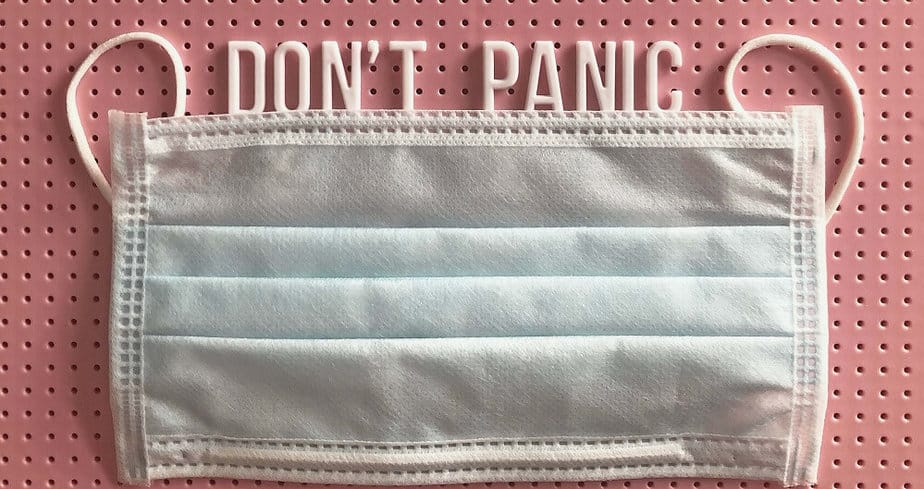 Today is the best time to become a leader. Today is the best time to grow great leaders. The pandemic disrupted our lives. To stay alive, we allowed our governments to confine us in our homes hoping and praying that…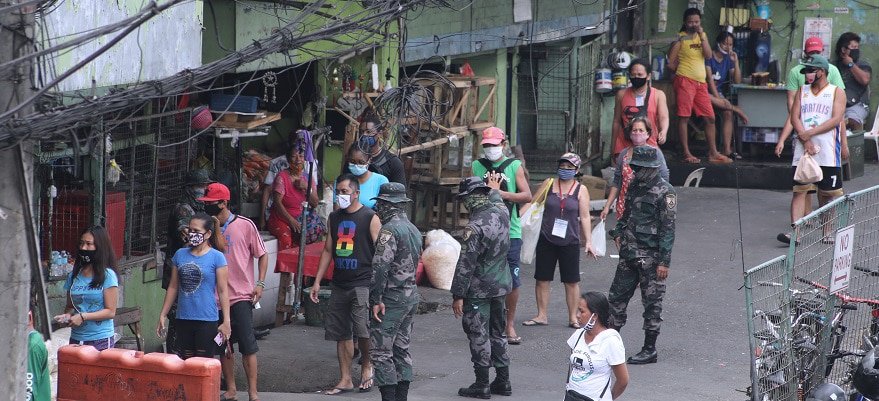 Leaders who have limited imaginations limit us all. Take our government leaders, for example. They said that the GCQ is the new normal. Then after some days, they changed it to MGCQ. I said before that being quarantined is not…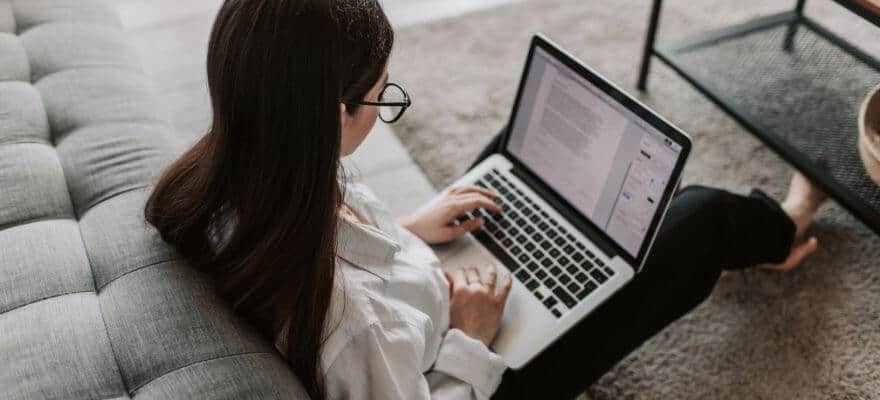 I found many productivity apps counter-productive. They are designed for factory workers, not knowledge creators. If you are a leader or someone who gets paid for your ideas, you don't need 36 hours in a day to get more things…
A crisis like Covid-19 hits all of us. Most stumbled and many fell. But there are those who are thriving even in the worst of times. Find out.
Information obesity is the enemy. It gets deadlier everyday. Our brains get fed with garbage. Or information that kills thinking. But we fear missing out. They read the news on Facebook. They watch the documentary on Youtube. Now, they speak…
I will not venture into speaking performance before a hungry audience cold. Athletes spend an hour or two getting warmed up before the game begins. Singers get themselves warmed up before a performance. Every selling opportunity is performance. Before you…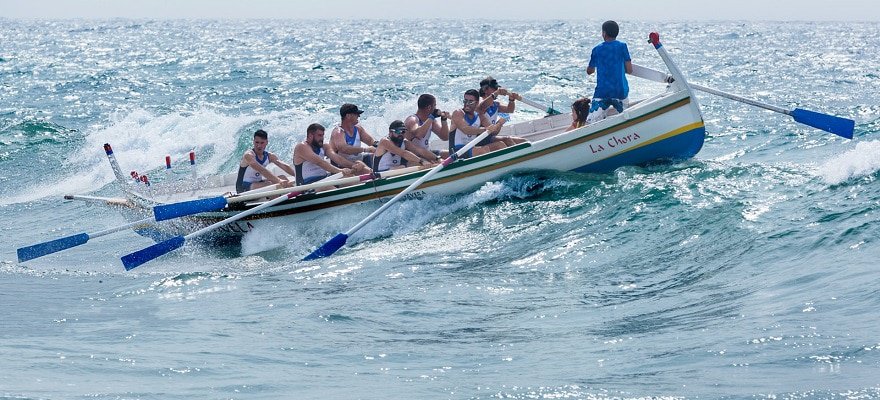 Filipinos want the typical game-oriented team building programs because they are afraid to hold courageous conversations. As a team leader, you can handle conflict by showing people how to communicate and collaborate.
I help Filipinos grow great organizations. This is why I design easier, simpler, and quicker solutions to help creative leaders solve challenges in the workplace today.
And together, we co-create opportunities so they become ahead of what's possible.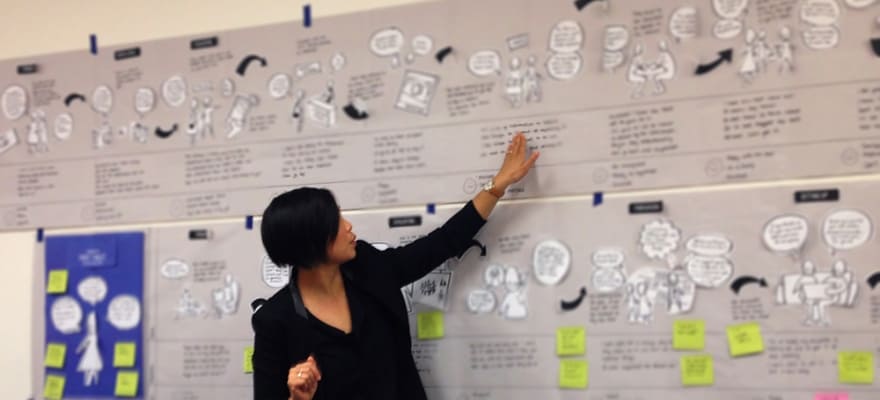 Manage customer experiences.
Begin with customer experience journey mapping. Show leaders how to plan and run customer journey mapping workshops. Inspire leaders to invest in customer experience management.
Go beyond I-will-teach-you-how-to-say-sorry customer service training.
Many Filipino supervisors accept their new roles with great energy and enthusiasm. A promotion is an affirmation that they're doing great in their previous jobs. Unfortunately, many of them end up frustrated and angry.
Many supervisors are not prepared for the…
A stress management workshop may help managers develop confidence and skills in managing teams effectively. Good managers ensure high performance.  They get optimum performance from people who are well and healthy. Managers know that they are responsible for creating and…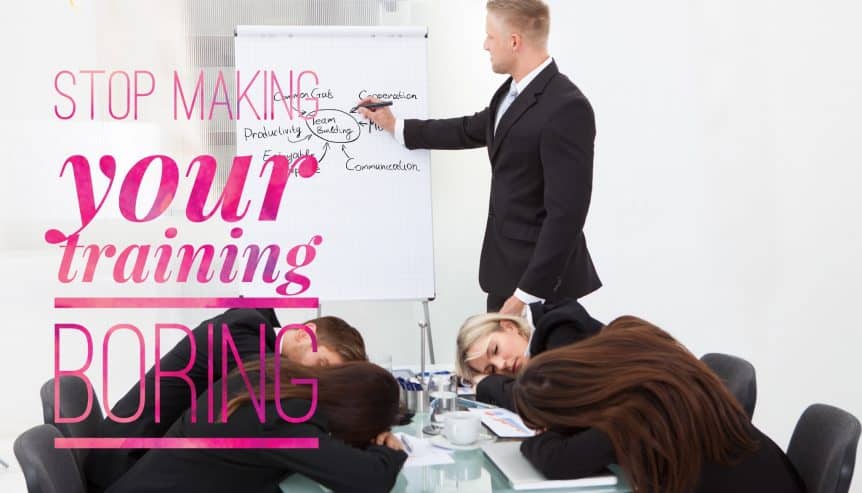 There is a better alternative to train the trainer programs offered in Manila. The typical train the trainer program aims to provide instruction, feedback, and coaching to those who are tasked to conduct classroom or virtual training.
Nowadays, innovative companies…
You know that people learn best by doing. And most training programs conducted by managers do not work because they usuall resort to data dumping. The usual excuse is that managers are not "trainers" and therefore have no other choice…
It is relatively easy to describe a leader. It is changing the world, the ultimate aim of a leader, that is challenging. Public Speaking for Leaders will address that challenge. The workshop doesn't just tell you what to do, it…
I don't know of any organization whose productivity is not affected by stress. They are part of every workplace professionals' life. You'll find that many stress management workshops offer solutions which are not practical and applicable in the workplace. This…
"Sales training can turn you into an excellent salesperson." Many sales trainers in the Philippines believe and preach. This is very encouraging. This can move people into thinking that training can make them sell. But, no, sales training cannot turn…
Every year, companies spend millions of pesos on time management training. Aside from stress management, time management training is obvious solution unproductive employees. Unfortunately, this obvious solution fail again and again. Please allow me to suggest three ways to make…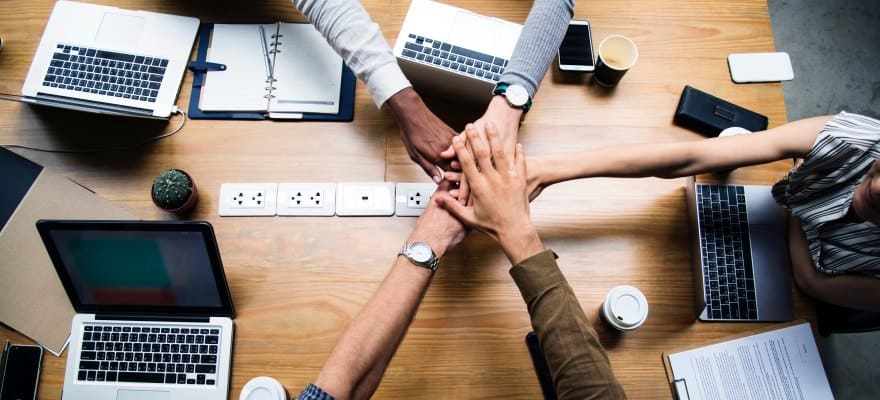 Let's make leadership development easy. I have designed Exemplary Leadership so organizations help leaders learn leadership that supports organizational objectives.
Exemplary Leadership Workshop is focused, engaging, and and experiential.
Let's say goodbye to excuses. Enabling people is a competence that every manager must master. One of the more effective ways of enabling people is through active training.
But not just any kind of classroom training. You can make your learning…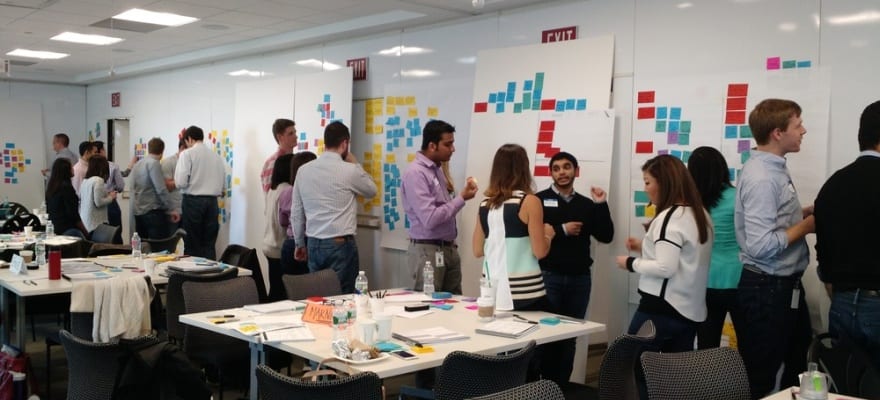 Customer experience management (CXM) is the practice of designing and reacting to customer interactions to meet or exceed customer expectations and, thus, increase customer satisfaction, loyalty and advocacy.
This workshop teaches the fundamentals of customer experience management, with a focus on…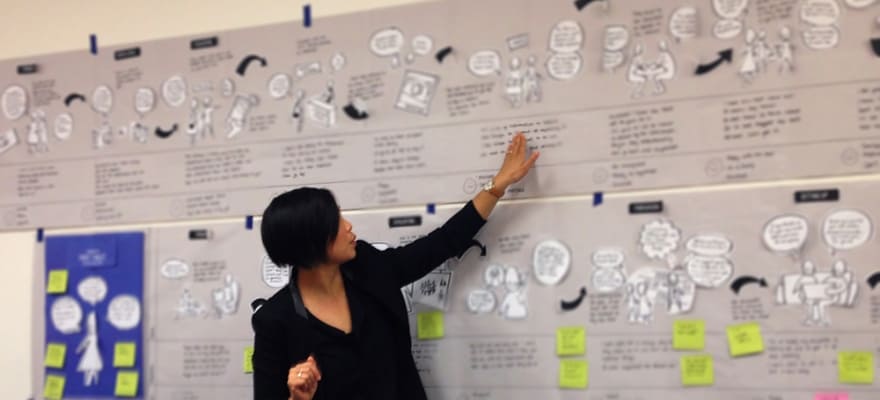 Customer journey mapping gives managers an overview of the customer's experience. Managers will see how customers move through the sales funnel. Customer journey mapping help managers identify opportunities to enhance customer experience. The map can show how customer experience can…
Design Sprints started in Google's workplace. They designed customer-centric solutions and they do it very fast. It is now also used by Facebook, Apple, social entrepreneurs, and even government agencies around the world. Sprints are practical way of designing solutions…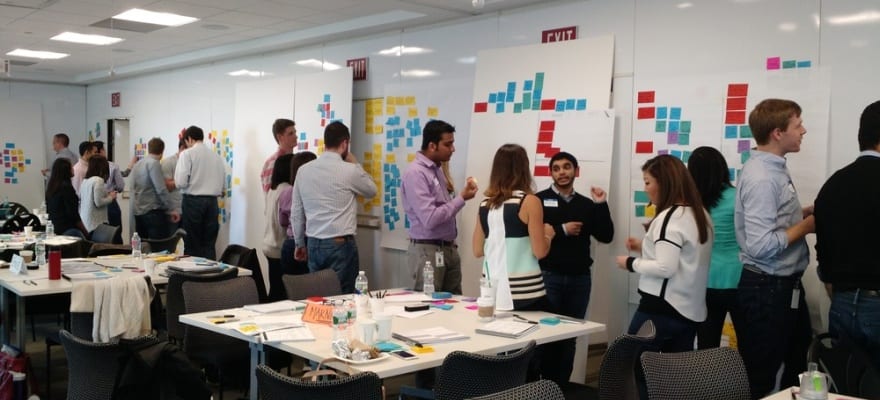 I offer workshops all over the Philippines. Each workshop focused on few vital actions that your leaders need to start doing in order for your organization to achieve your Bold, Important Goals (BIGs). These workshops are fast paced. You'll have…
Make your vision both specific and inspiring so it can guide your people's behavior. Your vision is a pitch for the future. It is an invitation for your employees to change their behaviors. It is safe to say that not…
A simple step to make time go faster when you are bored at work:  Do you job as fast as you can. Then, when you are done, find something else to do. You'll soon find that you do not have…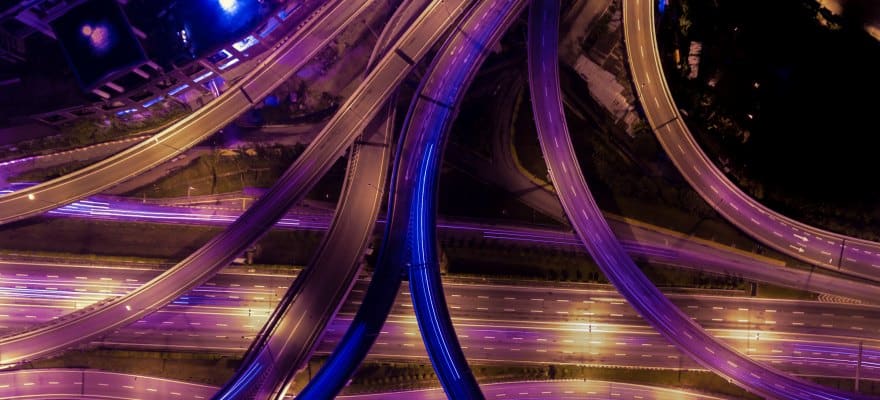 We measure ourselves better with the outcome we create, the impact we make, the value we produce.
We do not become productive because we do more. People who are caught in a whirlwind do more everyday. But they don't get the…
Always remember the first follower principle. Professionals understand this principle. Teachers, trainers, speakers, and anyone who intend to make change will benefit from following the first follower principle. A salesperson must be sold to his ability to sell. No matter…
When you become aware that your spending more than 15 minutes criticizing co-employees, organizations, or the government, snap out of it. Give more attention to creating more value. This is what I learned from the conversations I had recently. "It…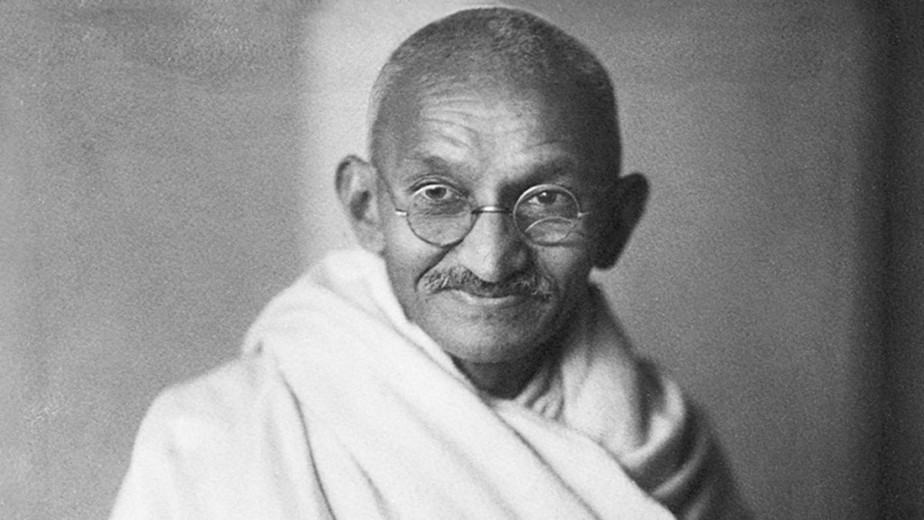 How old are you now? Do you think that you still have fifty, forty, thirty, twenty, ten, or five years to live? Do you think you'll get to 100 years old – and get 100,000 pesos from the government?
I hope…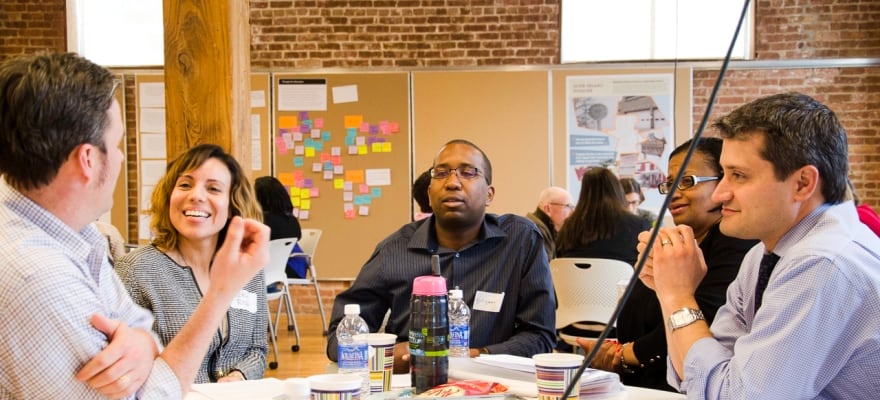 Appreciative leaders inspire hope that the vision will be realized.
Without hope, there will be no enthusiasm, no energy, no commitment, and no persistence. An appreciative leader is a dealer of hope.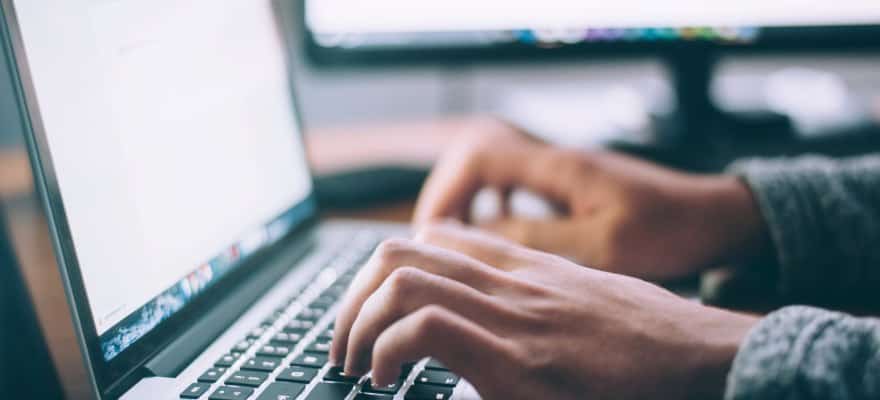 I believe that you and I deserve the best in the world.
We do not have to wait for others. We do not have to wait until we are ready. Waiting wastes time. I am not happy with the status…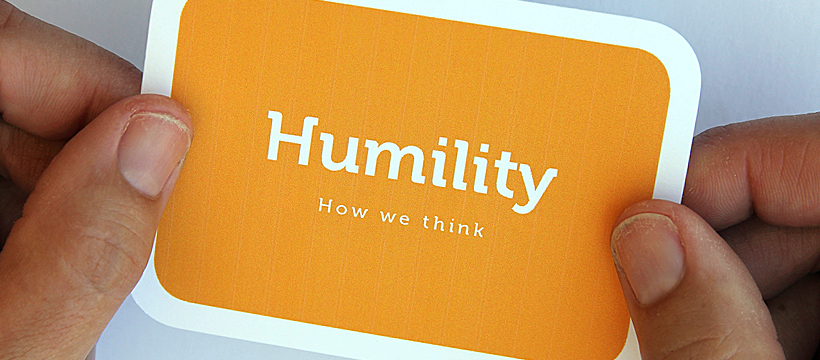 The traditional idea made us believe that to be a leader is to be the boss.
We are the first movers, and all the rest follows us.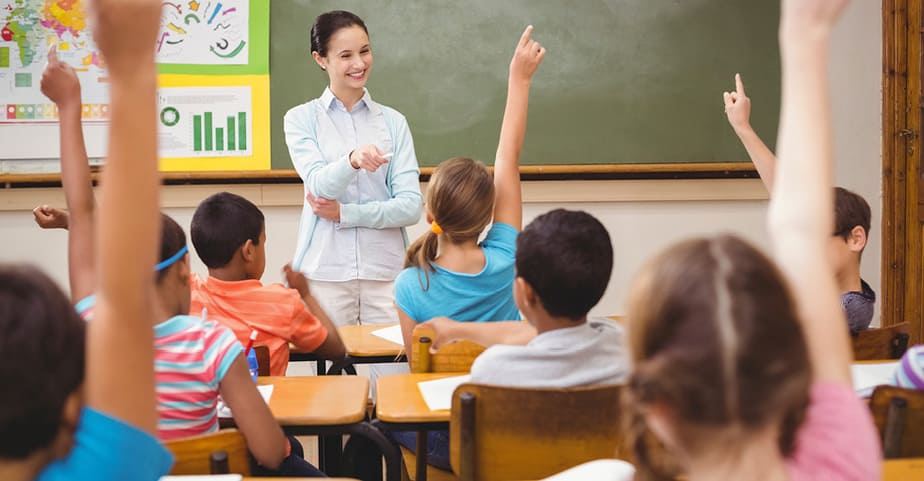 When I was young, most of my teachers made us students memorize trivial information. I topped quiz bees because I could remember most information we were asked to memorize. I found that my nephews are still required to memorize information…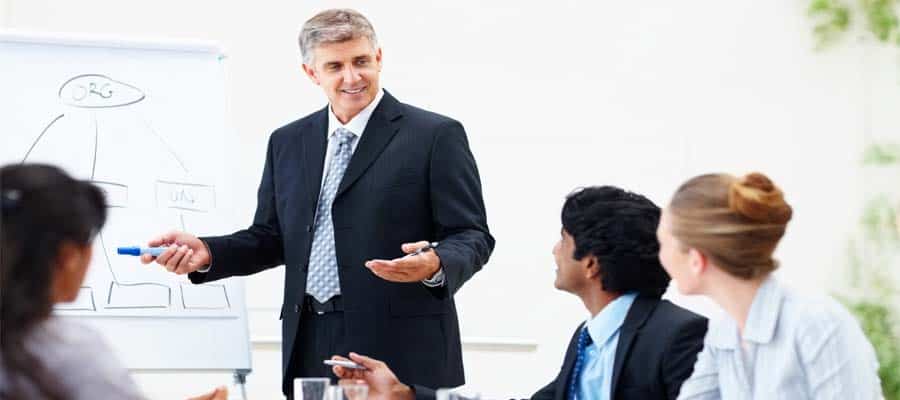 Supervisors who refused training do not see the benefit of your offers. Either your training has no real benefit or they do not have the ability to see the benefit. Her supervisors do not want to join the training program…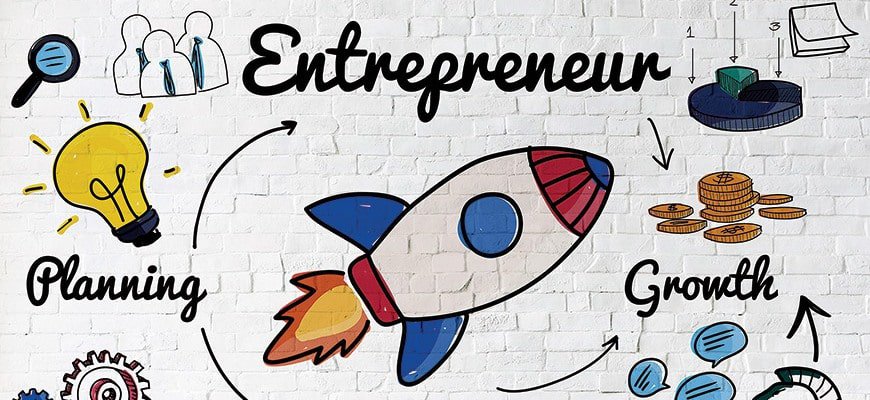 I will not put successful entrepreneurs in a box. There is no way for me to tell you that everyone goes through the same path in order for them to succeed. But there are known secrets common to them. Those…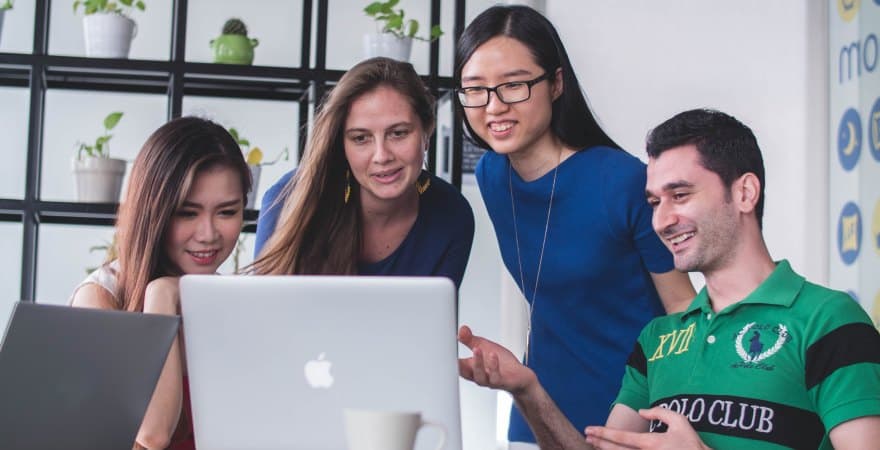 Ana avoids problems. She thinks that any problem that her staff creates reflects her ability as a supervisor. Problems stressed her out.
Successful supervisors are effective problem solvers. And you can learn to solve problems systematically.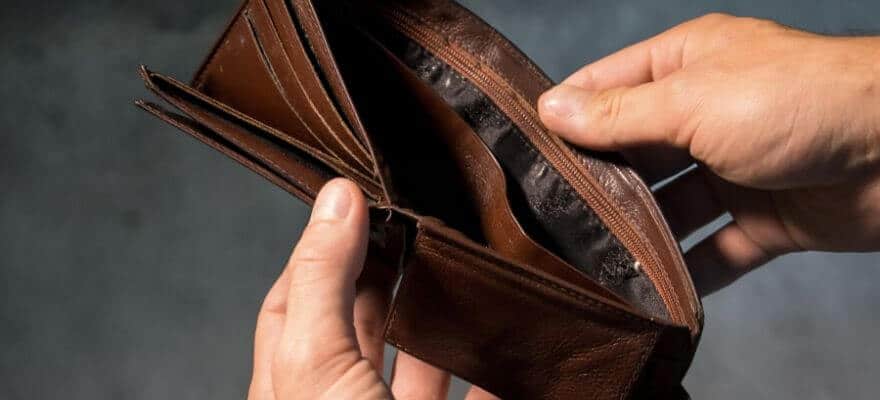 Students will find it difficult to learn entrepreneurship from those who are afraid to become entrepreneurs themselves. When professors only mouth what management gurus say about entrepreneurship, you know that you will be eating theories and find entrepreneurship complicated and…
You can be in a room full of participants wearing expensive suits. But people will surely give their attention to someone in shirts and jeans if his name is Warren Buffet. What you wear creates the first impression. Your presence…
Most HR professionals consumed their time in compliance to regulations. You must get out of these traps.
Management guru Peter Drucker said that as soon as you move one step up from the bottom, your effectiveness depends on your ability to reach others through the spoken and written word. You must illustrate what they do not see,…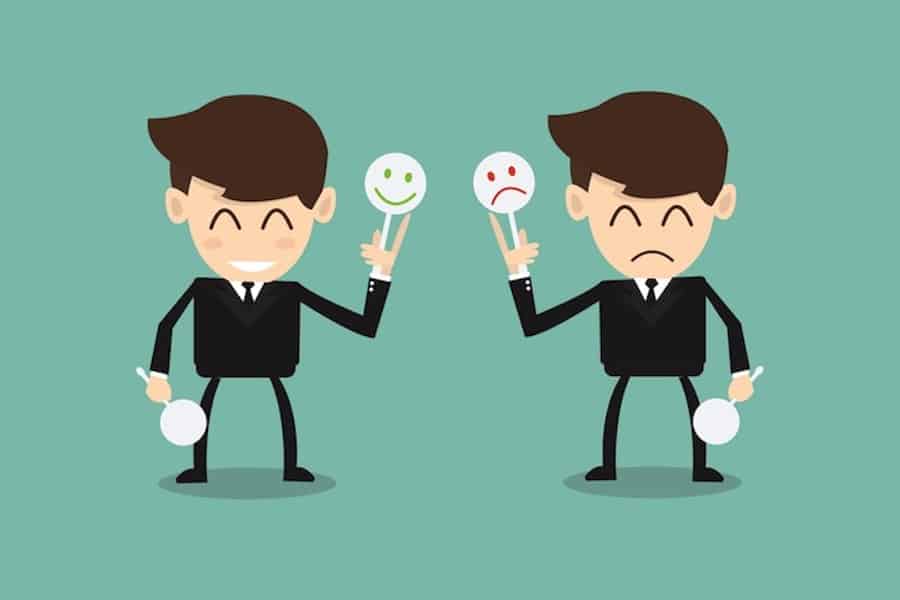 Vital behaviors are the smallest set of actions that lead to the results you want. They are the few high-leverage actions that if you keep doing, produce the outcomes you're after.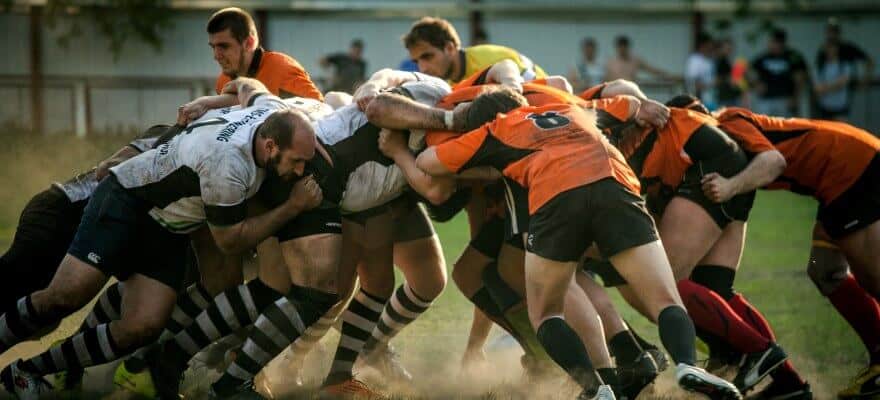 Because many managers do not go beyond playing games. Roger, a manager of an IT company, requested a quotation for a team building facilitation.
Yes, write your book before you are written off. I know you will not become useless. At the very most, in the eyes of God you will always be special. But you know what I mean. Today is the best…
A low performer will find all the reasons for low performance.
The boss is not a good person. The boss does not know how to lead. The boss has favouritism. His efforts are unappreciated. The company gives so little, so…
That's the one question that matter the most to your customer.
Your presentation must be able to answer that question concisely and convincingly.
Keep your eyes on the future. And keep your hands recording what you see. Because you'll need them to make sense of the world you are in. In A good day for the backlist, Seth Godin highlights the importance of…
Help employees achieve their career goals. If they don't have career plans (most people have dreams but don't know how to get there), show them how to chart goals and motivate them to act on them. Provide them opportunities to…