These days CEOs and HR executives seek my help. And because of what I do, many companies developed innovative leaders, built loyal employees, and made customers happy. I will talk about these shortly.
I am excited about what the future offers. I know that together we can create the future we truly care about. I invite you to continue reading and find out what binds us together.
My Story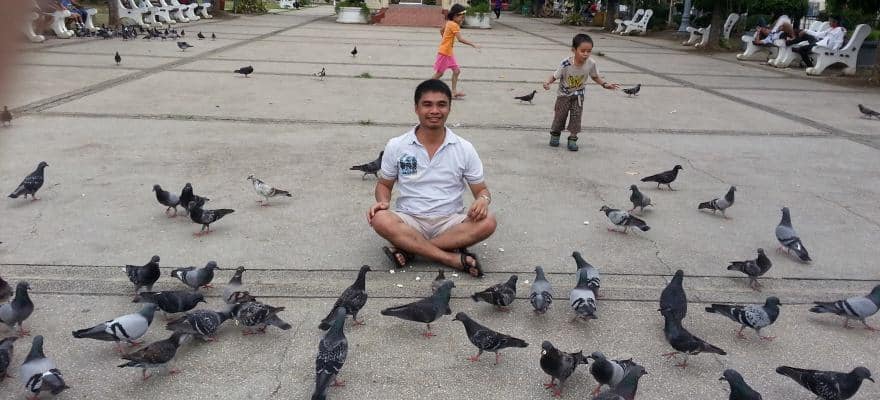 If you are like most of my readers and my clients, you are looking for new solutions to problems others have not considered before.
You play bigger.
This means that you want to use your unique ability because your life matters.
You believe that you have a story to tell and that story won't be told by anyone else but you.
You are not afraid to think different. You embrace it. And whatever you have now, you intend to multiply it a hundred-fold.
You want to get ahead. You set yourself to a high standard and you want that for everyone in your organization. You recognized that the tried-and-tested solutions of the past are now obsolete.
You are a creator.
You are a big thinker.
It is not easy to play bigger.
Many of the information we get for free are regurgitated ideas. Much of what we get, even in social media, are filled with propaganda and fake news.
It is not the fault of managers who think of team building as packages, not experiences that build team skills and open up opportunities.
The team building providers they meet are those who make them play same-same.
Spider web, trust fall, and games you can easily Google. Games are offered without rhyme nor reason.
It is very rare that you'll find consultants that help your team pay utmost attention to your business challenges when they do team building. They aren't playing bigger. They are playing games as an escape from forgettable work.
It is not the fault of employees who get "basic leadership training". Many training providers are trapped in a world where every leader are tasked to plan, organize, direct, control, and manage.
We are no longer living in that world where leaders are instructed how to lead.
It is very rare that you'll find experts who can help you design experiences for leaders that help them create and multiply value.
Many managers tend to look for what is "new" because "old ways" don't work.
Designing training programs based on competencies, of course, is better than getting canned programs from training providers.
But those who think and play bigger understand new ways of solving problem, like that of design thinking, is needed to create new learning experiences for leaders.
Because you are here now, I am sure that you don't want to shortchange yourself and the people around you.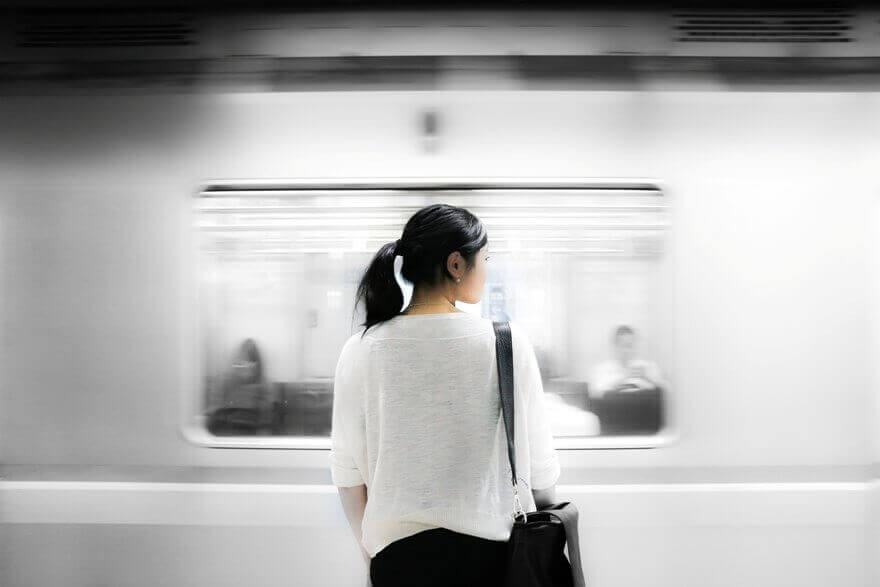 But those who think and play bigger understand new ways of solving problem, like that of design thinking, is needed to create new learning experiences for leaders.
I speak about creative leadership, innovation, intrapreneurship, and teamwork these days.
It has become my mission to show leaders what they can do to multiply their value a hundred-fold, create new experiences for their customers, and engage intrapreneurs.
But I was not always like this.
My readers learned how I started my career as a professional speaker. I was thinking small. I played small. I was playing the humility card.
In truth, I was afraid to play big because being big was alien to me.
Like other teachers and corporate trainers, I used experiential activities so my students don't get bored.
My focus was on providing great instruction. I was good at it, I know. But deep inside, I know something important is missing.
When I started studying innovation and UX, I learned how to design learning experiences that help organizations turn employees into leaders who can make a company the first in its category.
Instead of giving instruction and covering topics, my focus turned into creating solutions and discovering new possibilities.
To play bigger, I committed myself to help companies build creative leaders to make new things happen. There was no school and no certification body which could help me do this.
My clients became my teachers. I paid attention to their challenges — and made their challenges mine.
Reading self-help books made me speak about big dreams and aspirations.
But it was not easy. I embraced the fixed mindset of the people around me while growing up. I was not even aware of it.
I unfixed my mindset by playing bigger. Reading the book The Magic of Thinking Big did not change me much, but it stimulated my imagination. I started to think bigger.
Thinking bigger inspires me. Playing bigger turns inspiration to reality.
FAQS
Who is Jef Menguin?
Jef Menguin is a serial entrepreneur, course creator, author, professional speaker, and leadership advisor. He is the founder of Business Innovation Talent Development (BITD) and the publisher of excellent online newsletters on leadership, innovation, and personal excellence. He lives in Los Baños, Laguna.

Jef Menguin has mentored thousands of leaders in the Philippines, Malaysia, Indonesia, Thailand, Taiwan, and Singapore.
What are your services?
In this website, you will find help in competency development, leadership development, professional development, team building, and customer experience management. You can get game-changing leadership learning experiences. You will find the descriptions in Leadership Courses and Public Seminars.
Do you tailor-fit your services to your client's needs?
You will get help in designing personalized learning paths for your leaders. Human-centered design is simpler, faster, easier, and more effective. You will be able to zero-in on your most crucial challenges and develop the best combination of solutions.
What made you a sought-after team building facilitator?
Google made Jef Menguin famous because he published valuable content. Then, his clients who loved his work told others about him. Nothing fancy, right?

You can learn more about how I help clients build 10x Teams in Team Building Facilitator in the Philippines.
Are you the best motivational speaker in the Philippines?
I won't make that claim. It doesn't feel right. Anyone who has the desire to move people to action through public speaking can call himself a motivational speaker. Motivating people isn't a contest.

I consider myself more of a transformational speaker. My aim is always to provide leaders game-changing solutions. And I am passionate about equipping creative leaders and workplace entrepreneurs (also known as intrapreneurs) so they make a positive difference in the world. Since I pick the leadership lane, you may call me a leadership speaker.

Labels sometimes make us dizzy. When labels are stripped, we can just be people who are trying to create the world we really care about using the gifts we have.

Do you provide free resources that can help leaders get started?
You can get free resources that can help you get started on your leadership journey. First, you can subscribe to Play Bigger (newsletter) and read the Play Bigger (blog).