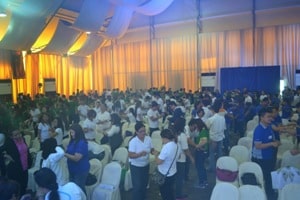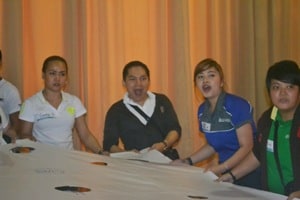 The Philippine Team Building Facilitators design engaging business games and advise organizations on how to design and deliver your team building experiences. Our facilitators are grounded on the principles of experiential learning, human-centered design, workplace performance, and gamification.
We use design thinking process and tools in creating team building solutions.
Our group is better known as Team Building Philippines, a division of Business Innovation Talent Development.
If you are here because you want to find out how you can create build your team the right way, contact us for free consultation. Our representatives can tell you more about designing and facilitating high impact team building.
Do you want your next team building to bring people together as one organization, in a spirit of unity, fun and learning?
Do you want your next team building to boost productivity, energize employee engagement, improve communication and building accountability?
Do you want your next team building to be something that you can easily sell to management because it is measurable, high impact, and sustainable?
If you answer yes to these questions, then it is best for you to hire the Philippine Team Building Facilitators. Consult them for today.
Build Teams Every Day
Today's workplace faces many problems.
Many employees are disengaged; they are too busy coping with stress and deadlines that they don't have time to plan for team building exercises that improve performance.
Too many things keep falling the cracks.
One department head won't cooperate with another. Managers find themselves spending huge amount of time mediating subordinate disputes. Such symptoms often lead prudent managers to realize that it's time to hold another team building exercises.
Unfortunately, one-size fits-all team building packages can't help you. Contrary to popular but wrong belief, team building isn't an event or a series of activities.
It is the responsibility of team leaders to build teams everyday.
A team building event cannot make organizational problems disappear. In fact, most team building programs that many of us have experienced can only provide away-from-work intramural experiences.
However, well-planned and excellently-executed team building experiences can provide your team many benefits.
Build Teams to Grow Your Business
Yes and no.
Let me first explain why many team building programs do not lead to the improvement of your business. It begins with some wrong beliefs.
There are those who believe that by having your teams compete in outdoor team building, they will make them more competitive — and this will result to improved performance.
This is not true. Many organizations have very competitive employees who refuse to collaborate. In organizations where silos is a big issue, workplace competition can only be made worst by competition-based activities that produce few winners and many losers.
Playing games, without thinking, cannot make you get more business.
Many managers hope that team building can change the attitude and behavior of their employees. But they don't know how – and they don't know when. They don't have anything that will measure success. Hope isn't a strategy.
Our organization is here for you to be able to innovate and make more business. Business Innovation, our companies name, is also our promise.
It is no secret that engaged and empowered team members reflect positively on your business. They stay with the organization. They delight customers. People want to do business with them.
Our secrets is in our process. We begin with your business objectives, not in selling your games or team building facilities.
We help you frame your challenges (including business challenges!). We design solutions. We help you execute your solutions.
This process makes us better than most of the team building facilitators in the Philippines.
How Philippine Team Building Facilitators Can Help?
The Philippine Team Building Facilitators are sought-after consultants in developing effective teams.
They design and deliver various team building experiences in workshops, retreats, conference, and other corporate events.
They have been trusted by more than 300,000 professionals in the Philippines.
Our team building facilitators use Design Thinking, Gamification, Positive Behavioral Psychology, and the Four Disciplines of Execution.
This means that your team building experiences are products of careful thinking and are based on the best practices in team building.
Our team building facilitators provide your teams strategies and tools they can use for personal change programs so they take personal accountability and work with sense of urgency.
We also help Filipino companies apply team-based learning to drive real organizational change and tangible, measurable results.
The Philippine Team Building Facilitators are highly ranked facilitators of Business Innovation, a people development company.
To request a quote, use the form below.
Let's build your team to succeed.