These ten supervisory training programs ensure that Filipino supervisors develop the skills and mindsets necessary to achieve business goals, build teams, solve problems, manage conflict, and improve performance.
Traditional supervisory training overwhelms supervisors with one-day training on the POLC framework (planning, organizing, leading, and controlling). The best supervisor training programs provide them with competencies they can immediately use and master.
Result-oriented training targets competencies which are performance enablers. You will develop skills and attitudes that will improve your ability to lead people, improve processes, and impact productivity.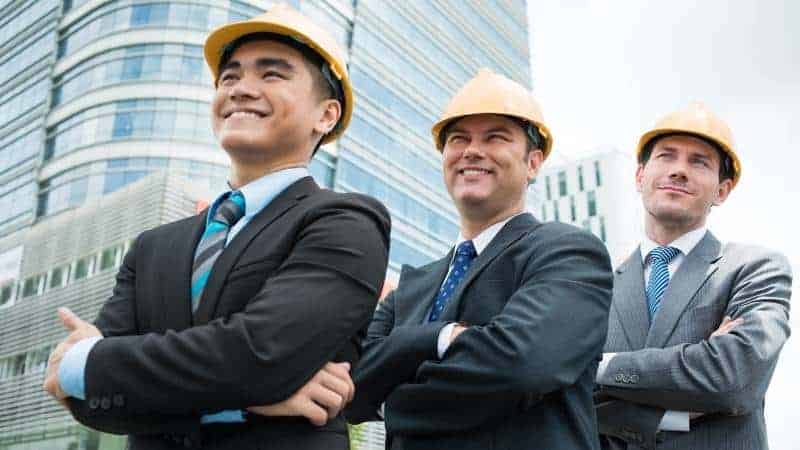 10 Supervisory Training Programs
As a supervisor, you have the opportunities to build and nurture a team and contribute to setting and achieving goals for your work area. You will need to develop your own personal and professional skills.
Every organization defines for itself the core competencies of supervisors. A supervisor in one company may need more advanced skills than a manager in another.
Among the many competencies, supervisors ought to learn, I picked the competencies that can help you step up.
How to Give Feedback and Assess Employees
Assess Potential Performance, and Readiness
Give & Receive Feedback
Coach Your Staff
120 minutes for webinars / 180 minutes for virtual workshops
How to Lead Teams
When a Team Is Needed
Building A High Performing Team
Managing Team Dynamics
120 minutes for webinars / 180 minutes for virtual workshops
How to Manage Conflict
Self-Awareness (Recognize Your Weakness, Develop Your Strengths)
Assess Conflict (Why It Is Important to Unpack Conflict)
Building Skills (Key Skills to Manage Conflict Effectively)
120 minutes for webinars / 180 minutes for virtual workshops
How to Engage Employees
Conditions that Improve Employee Engagement
Employee Engagement Cycle
Creating Your Employee Engagement Plan
120 minutes for webinars / 180 minutes for virtual workshops
How to Manage & Evaluate Performance
Why & How to Set Goals
Why & How to Conduct Check-ins
How to Evaluate Performance
120 minutes for webinars / 180 minutes for virtual workshops
How to Drive Results
Orient Yourself to Results
Plan for Results
Manage Execution
120 minutes for webinars / 180 minutes for virtual workshops
How to Delegate & Empower
Barriers to Effective Delegation
Why & How to Delegate
Practicing Delegation Skills
120 minutes for webinars / 180 minutes for virtual workshops
How to Onboard New Employees
Effective Onboarding Process
Planning New Employee Onboarding
Onboarding and Employee Engagement
120 minutes for webinars / 180 minutes for virtual workshops
How to Increase Productivity
Finding Time for Work that Matters
Helping Direct Reports Manage Time Effectively
Building Job Stress Coping Skills
120 minutes for webinars / 180 minutes for virtual workshops
How to Communicate Clearly (& Convincingly)
Fostering Open Communication
Say What You Mean (& Mean What You Say)
Communicating Urgent Tasks
120 minutes for webinars / 180 minutes for virtual workshops
Knowledge Base
What is supervisory training?
Supervisory training is a specialized learning program designed to help supervisors develop essential skills, discover strategies and techniques, and engage people for high performance. Companies usually design leadership training based on a competency model. Training providers offer basic supervisory training courses that include core planning, organizing, leading, and controlling skills.
The word supervisory describes supervising or overseeing tasks, people, and places. In contrast to leadership which focuses on creating future realities, supervisory jobs focus on what must be done in the present.
Focus on results when training supervisors.
Effective supervisors do not need to learn all competencies in one classroom training to become effective. That's like asking someone to go to a gym and build his muscles for the next eight hours.
Supervisors have different leadership styles, job functions, and goals. What they need is a training program customized to help them succeed.
Supervisor training needs to be learner-centered to help the leader gain confidence and competence in his or her job. It needs to be result-driven to accelerate business growth.
Target outcomes in training supervisors
Ideally, you set the success measures of your supervisory training. When you are clear about your objectives and your baselines, you will see your success when you get there.
Based on experience, these ten supervisory training programs will provide you with the following results.
Understand and perform the roles and responsibilities of a manager/supervisor
Motivate staff through effective interpersonal relations
Enforce discipline professionally in the workplace.
Delegate work efficiently and ensure its timely completion.
Give feedback to staff in a way that builds performance.
Communicate better with superiors and staff.
Use adaptive leadership.
Importance of Training Supervisors
Training for supervisors is important because even a single ill-equipped supervisor is bad for business.
Many supervisors accept their new roles with great energy and enthusiasm. A promotion is an affirmation that they're doing great in their previous jobs. Unfortunately, many of them end up frustrated and angry.
Many supervisors are not prepared for the job. Though they have the motivation to perform the job, they cannot deliver. A well-design supervisor training will inspire and equip new supervisors.
Let me tell you why.
As a supervisor, you lead other people. As a leader, you must remember that your employee's success is your success. You are required to do the tasks that your subordinates do, however, you are also responsible for getting things done – and making better things happen – through others.
So, after a decade of training supervisors, I decided to webinars and virtual workshops on supervisor training. I have not yet scheduled the dates. But this guide will give you a quick start.
Training Options
There are three ways we can deliver your Step-Up Supervisory Skills training programs. The new normal requires that we keep our people safe while learning.
1. Online Course
Online courses allow self-paced learning. As a supervisor, you can enroll in the supervisory skills courses that I offer to the public.
A training manager may enroll all supervisors in the program.
A better alternative is to tailor-fit your online course to the need of your supervisors. You can require action learning projects to ensure that they build new skills. You may also put into the mix some coaching sessions with me.
2. Webinar and Virtual Workshops
The webinar is fast-paced learning. Supervisors can have just-in-time learning in 120 minutes or less.
You can bring in more people to participate too.
The virtual workshop also allows fast-paced learning. Unlike a webinar, a virtual workshop involves more activities for practice and discussion. It is best when you have fewer than 15 participants.
3. Live Workshops
We will be able to meet face-to-face soon. But I believe we can do this for a fewer number of people. Covid-19 will be with us for some more months or years. We've got to play it safe.
If you plan to bring Awesome Supervisory Skills to your organization, we may have online courses and webinars today; then, we can work on live workshops later.
Combining the training options is what I recommend companies do in the new normal.
Tailor-Fit for Success
You can design supervisory training programs with action learning projects and coaching sessions. The project and coaching session ensure that you transfer learning to application.
The outline above is for demonstration purposes only. All of the information I included in the outline is important only when you need them. When we customize the program for you, we will zero in on vital behaviors where you can get the most advantage.
FAQs
Best Articles to Read on Supervision
This website offers valuable articles that can help you improve your supervisory skills. Explore new insights, strategies, and tools that can help you lead people.
I have also included some articles on leadership and personal development.