In 2020, I was not able to conduct live seminars in the Philippines. And, likely, we will not be able to hold live seminars in the Philippines for months to come. But the pandemic cannot stop us from learning. You can now access learning via webinars, workshops, and online courses.
The best time to equip your people is today. We can come up with combined programs: webinars + online course + live seminars. That means we can design your training early with a mindset that we will soon be able to go out and be safe with each other.
On this page, you will find the descriptions of some of the seminars that I offer in the Philippines. I also include the descriptions of webinars and virtual workshops.
Leadership Seminars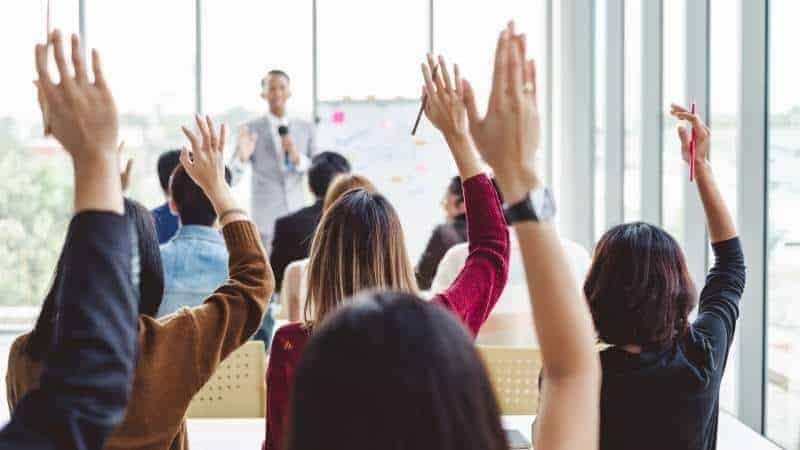 Supervisory Skills Training
New supervisors need to build on skills that will help them become successful. Supervisors set and work to achieve goals in their work areas. They lead teams. They enable others to perform.
Most of the supervisory skills training offered to Filipinos focused on planning, organizing, leading, and controlling. The old POLC model is ideal and too big to measure. Some say the model doesn't work in their company.
New supervisors want to learn the crucial skills they can immediately apply. When we focus on building crucial skills and encouraging vital behaviors, we get things done. We move from complex theories to simple steps that use practical tools.
I encourage you to visit Step-Up Supervisory Skills Training. You can offer this to your supervisors via online courses, webinars, virtual workshops, and live sessions (soon!)
Presentation Skills Course for Leaders
The ability of leaders to influence people is multiplied by their presentation skills. Many presentations suck these days because presenters focus more on what to cover than what the audience needs to discover.
The significant difference is in the mindset. The shift is easy to do once leaders understand the enormous benefits of changing minds through presentation skills. They will be able to use any presentation software and visual aids to advance their objectives.
They will use stories not just to inform but to influence and inspire. It is like reaching the highest peaks in the world.
In short, they'll be able to sell without selling.
If you need help in developing the presentation skills of your leaders, I can help you.