Jef Menguin is a leadership speaker who helps Filipino organizations encourage, equip, enable,and engage leaders. His game-changing 60-minute speeches make a great difference in developing leaders. He will show you the most crucial steps and vital behaviors that can 10x results.
---
Leadership Speeches
SOAR!
Discover & Develop High Flyers

Find the best in people and sell it to them so you can unleash people's fullest potentials. Ask appreciative questions so you can reveal the best assets you have.
ENGAGE!
Lift People's Attitudes & Abilities

Discover the attitudes and abilities of people to make change. Use multiple sources of influence to create new opportunities that can help you apply vital behaviors.
OWN IT!
Change & Make Change Happen

Move up the accountability ladder. Let leaders examine how their level of engagement in most crucial situations influence results. Change thinking, questions, and actions.
Leadership Concepts
Let me share with you some of the significant concepts may help you when developing leaders. Let me show you why leaders must embrace changes so they can increase their influence and multiply their impact.
Explore the following:
If you are one of those who aren't sure what makes a leadership speaker different to a motivational speaker, you can go here.
If the distinction is clear to you or you think it does not matter, please read Leading for Change.
Leading for Change
Leaders make change happen. His job is not to maintain the status quo. Even his leadership position isn't permanent.
To create the future that we really care about, leaders must embrace change.
Change Your Actions

Leaders model the way. It is imperative that leaders inside your organization understand full well how they demonstrate leadership influence employee engagement.
Help leaders examine their deeply held leadership values — and how each is manifested in the workplace through their actions.
Provide them opportunities to identify desired shared values — and help them define the behaviors your organization expect leaders to show and tell everyday.
When leaders talk about organization values, you are giving your people the push to work towards one direction.
You enable them to see what makes them one and why they have to accomplish things together.
Many of training providers ignore core values when they teach functional competencies. Probably, they think that values are just concepts.
That is risky to your growth as an organization.
Your leaders must demonstrate values in their behaviors. Leaders' behaviors show everyone what you value as an organization. You ought to keep your eyes on your core values.
When values are clarified, you can help your leaders ask the right tough questions.
Change Your Questions
When leaders change their questions, they change the direction and speed of the organization.
The quality of questions we ask ourselves determine the quality of answers we get.
There are questions that debilitate leaders and hamper the growth of your organization. These questions lead to blaming, procrastination, and victim mentality.
Create awareness and encourage greater sense of personal accountability.
As leaders, you must move your people from being a victim to hero, from being a procrastinator to do-it-now problem-solver and opportunity-seeker, from being a blame-thrower to change-maker.
Big goals, I know. But solutions to this big problems do not need to be difficult or impossible.
Develop in your everyday leaders the attitude and skills of personal accountability. Make everyone accountable to their actions and inaction.
Change Your Way of Thinking
You can lead better. Believe me. You can make change happen.
Focus on what elevates your organization.
Celebrate what's best. Believe me, the solutions to many of your leadership challenges are already inside your organization.
Everywhere, you will meet people who are trained to see what's wrong. That's because for them leadership means fixing people.
Refocus your attention on what's right so you can change the way you do things.
I advocate positive leadership. Positive leadership has its focus on human experience. On What is experienced as good. On what is extraordinary and inspiring.
Help leaders of all kinds to find the most elegant strategies. Help them get things done through disciplined execution. Provide tools they can use.
Leadership Speaker

What is a leadership speaker?

A leadership speaker is a professional speaker who shows leaders how to practice vital behaviors to leadership.

In contrast to motivational speakers who will motivate you to lead effectively, the leadership speaker shows you why and how crucial leadership actions must be done in order to achieve organizational goals.

The stories and examples of a leadership speaker intend to encourage, equip, and enable leaders.
How does a leadership speaker help leaders?

The goal is to help leaders to move from x to y by when. Though not every leadership speaker will do this for you, there are those who make it their business to help you get tangible results.

What do you want?
– Improve productivity by 30% in three months
– Reduce employee absences by 50% next month.
– Improve employee compliance of X from 70% to 90% in the next 90 days
– 30% increase of new customers in two months
– Double revenues in six months (too ambitious, I know).
– Reduce cost by 20% while improve product quality
– Improve happiness index of employees by 30% in within three months
– Reduce employee turnover by 30% in 12 months

The challenges of leaders in your organization are real. You can measure them. You can help leaders succeed.

I can help you clarify what you want, frame your challenges, show you some tools to design your solutions, and may guide you on how you can execute.

Simple? Yes.

Easy? No.

Because what I offer is not my ability to deliver an excellent speech.

What you need from a leadership speaker is not his dynamic platform skills.

You need his intellectual firepower and his ability to make complex issues simple to understand.
What are the topics that can be assigned to a leadership speaker?

A leadership speaker may speak about a wide range of topics.

Strategy, creativity, innovation, execution, engagement, communication, influence, teamwork, entrepreneurship, management, and personal excellence are some of the topics that a leadership speaker may deliver.

Anyone may talk about any of these topics. However, professional leadership speakers don't just deliver talks. They need to understand the organizations need in order for them to be truly successful
Are you a motivational speaker?

A motivational speaker delivers speeches intended to motivate an audience. Motivational speakers may attempt to challenge audiences to take action.

In the Philippines, many motivational speeches are expanded pep talks.

I no longer consider myself a motivational speaker though I want people to get motivated in my speeches.

That's because people need more than just pep talks and inspirational stories.

Besides, there are already many Filipino motivational speakers and a few dynamic stage presence they make you laugh in every mid-sentence. Mostly, however, usually talk about the same topics and tell almost the same stories.

It is hard to be original when you are talking about motivation and your idols are Donald Trump, Tony Robbins, and the millionaires of internet marketing.

But my reasons are beyond these.

In many workplaces, the biggest problem isn't lack of motivation. The biggest problems are execution, engagement, and leadership.

Organizations invite me to deliver talks on leadership, innovation, engagement, and execution.

You may call me a leadership speaker.

Those who listen to motivational speakers are already motivated. They won't pay lots of money if they are not.

In many organizations, there are still managers who think that low productivity are caused by unmotivated employees. For example, they think that salespeople who can't sell are not motivated enough. I don't think so.

Behavioral scientists don't think so.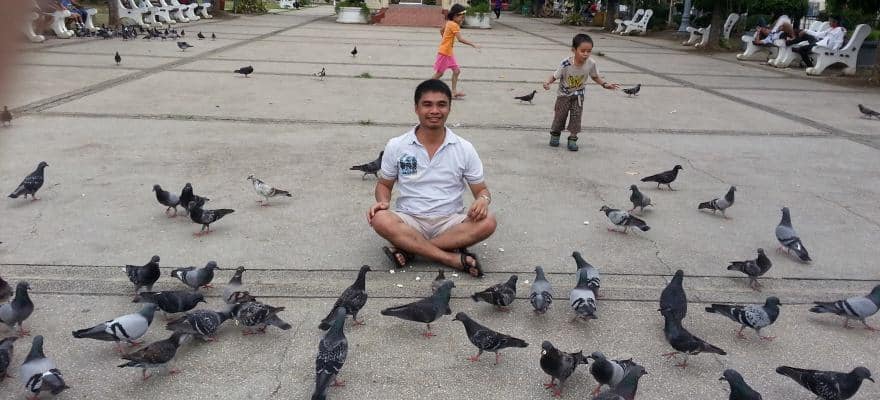 Actionable Leadership Ideas
While you are here, I want you to get a few actionable leadership ideas which you can use and share with the people.
If you are a manager of a supervisor, you are practically expected to do leadership speaking when you communicate with those whom you lead. So, you are a leadership speaker too.
And I want you to keep that in mind.
Communicate Your Leadership
As soon as you move one step up from the bottom, your effectiveness depends on your ability to reach others through the spoken and written word.
You must illustrate what people do not see, give reasons to actions, and build relationship.
You can only do that through communication.
Remember, Hitler was an excellent communicator. Gandhi was an excellent communicator. Any leader of any agenda gets good at leading people when he communicates more effectively.
I came up with Public Speaking for Leaders course because I want to be of help. You can bring this to your organization.
I won't talk about the details here. I just want to remind you of the importance of improving ability as a leader to communicate.
I am very much aware that there are many excellent schools in the Philippines which are already teaching public speaking. I think most of them give attention to the mechanics of speaking.
You can benefit from mastering the mechanics.
But for you to be able to communicate your leadership more effectively, you've got to give more attention to your public. That's an area where I have been helping managers and supervisors for the last ten years.
Remember, you've got to communicate better to lead better.
Leaders Make Possible Happen
Leaders make possible happen.
All your great plans come to nothing if they are not successfully executed.
I have facilitated many off-site strategic planning for organizations. I am almost always fascinated by the brilliance and creativity that participants show in creating great plans. They always come out with clear ideas as what to do next.
Great strategies need disciplined execution.
Disciplined execution is what most leaders lack. After the offsite, many leaders do not execute their plans. They go back to the same-same everyday activities. They want the new, but they do not want to let go of the old. They wait until everyone is ready.
But really, your team will not be ready to make things happen unless you will act.
Have the courage to bring the new, the most desirable future, into your organization. Your people will not be comfortable with the new. That's very human. Do not wait until you are ready, execute now. You become ready the moment you start.
You are an everyday leader. Act now.
Learn from Successful Leaders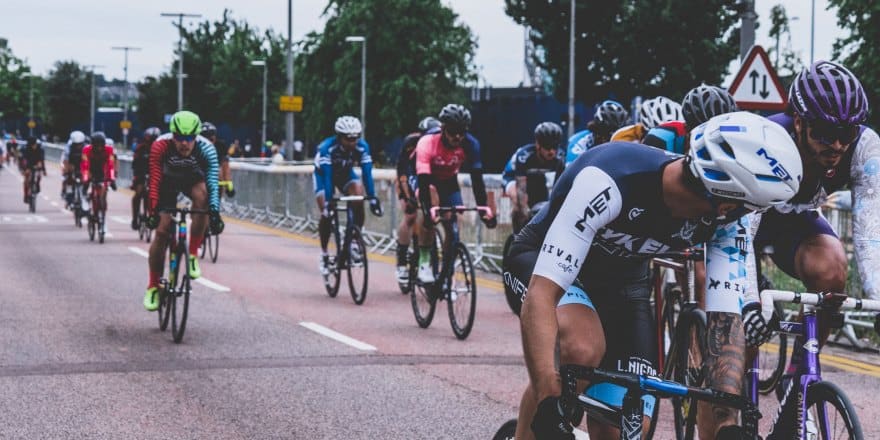 Study how successful leaders lead. Find the common denominator among them.
You will be amazed to find that you have some of their common traits which you did not make full use of.
There are leaders in your company, church, and organizations. Take time to sit with them. Learn from their thoughts. You will realize that though phrased in different ways, each simply echoes the others on some principles.
When you feel that you are deficient in a specific leadership skill, look for the person that shows mastery of that skill. This is what I did when I approach Vic Santiago, a very inspiring communicator, a leadership speaker of extraordinary eloquence.
Since everyone wanted to have a piece of him during toastmasters meeting, I asked for his address, visited him, and consulted him on every area about communication and leadership.
His wisdom and life examples helped me during my presidency in Metro Manila Toastmasters club.
At the end of the year, MMTC helped build two other toastmasters clubs, got the President's Distinguished Award (we got 10 of 10) , took home 11 Division Awards (plus my Outstanding Toastmaster of the Year Award plus Maricel's) and the respect of the other clubs.
The ideas Vic shared with me, all product of his experience as a successful club president, helped me lead my own people.
(My transition from being a motivational speaker to a leadership speaker, without him knowing it, was influenced by the practical mind of Vic Santiago.)
Seek those successful leaders, listen to their wisdom, and apply their wisdom in your unique ways.

What Bosses Can Do to Inspire People
Uninspiring bosses make uninspired employees.
You certainly know what uninspiring bosses do if you have them every day. They do not know what they are doing.
If you are a business owner, get the feedback of your people about the performance of your managers and supervisors.
Do it regularly.
Ninety six percent of the information you will truly need comes from them.
The best managers and supervisors are not bosses. They are transformational leaders. They understand that their job in your company is not to report for work. Their main job is to help you develop leaders within the organization.
They are successful when their people can continue performing even in their absence.
In short, to inspire people you unboss yourself. Be with them as a human being whose mission is to serve them.
Unboss yourself. Be a servant.
Why Get a Leadership Speaker?
You will find few leadership speakers in the Philippines.
This is because many speakers find it easier to talk about motivation or goal-setting. It seems to many that the easiest path to get recognition and to earn money is through motivational speaking. One only needs to read Tony Robbins or T Harv Eker to get started.
But to be a leadership speaker, people expect you to provide leaders in your organization strategies and and tools that can help them solve leadership challenges.
You want the real deal.
Before I continue, let me tell you what the leadership speaker is not.
The job of a leadership speaker isn't to define for you what leadership is or the various leadership styles written. You can google "leadership" and "leadership styles" in no time.
It is not the job of a leadership speaker to be a comedian. You can always hire a stand-up comedian. Of course, you don't want a boring speaker. You want to be entertained too. And some excellent leadership speakers are really entertaining.
The leadership speaker doesn't need to be a champion public speaker. But it is important that a leadership speaker delivers his speeches with clarity and conviction.
The leadership speaker focus on results.
It is the job and mission of a leadership speaker to help you become better leaders. Your leadership will be measured by your results. Better leaders inspire people to a shared vision, engage and uplift people, challenge the status quo, and make everyone you lead find the better future they aspire.
I hope this helped you today.
Learn from a Leadership Speaker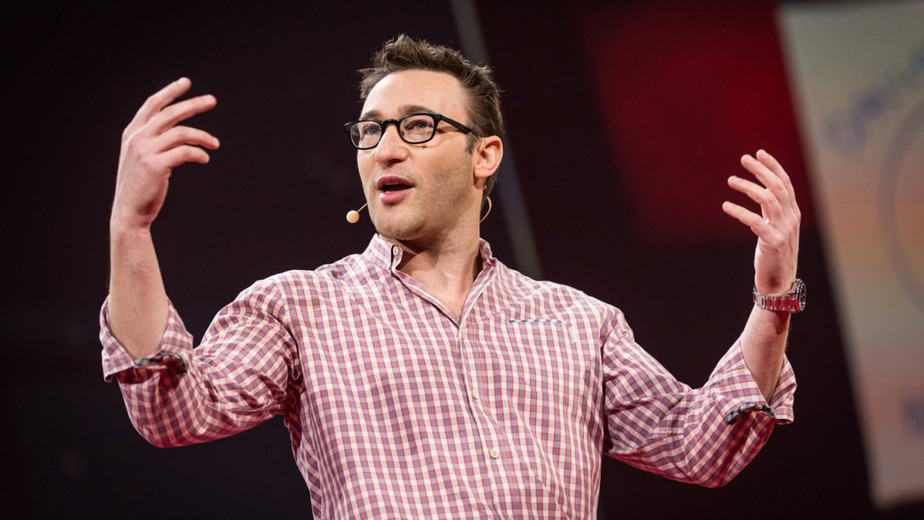 Leaders must communicate dreams everyday and in every way they can.
Even in sales rallies, the best speakers are leaders because they are the dream weavers. However, some times it is better to get a leadership speaker.

I will tell you why.
A leadership speaker whose credibility precedes him can help you persuade your people to embrace your corporate vision. When people hear the message again and again from the same persons, they get tired of listening.
When they hear the same message from a leadership speaker, told in a different way, they get a fresh look at the same message.
You do not stop communicating the message. Sometimes, you only need to give your employees a break from the same messenger.
A leadership speaker may contribute his experience and expertise. He can enrich your stories. He can show your people why sticking to your corporate goals is best for everyone in your organization.
Ask for help. Allow others to share their knowledge. Sometimes, the journey gets easier when you do not have to reinvent the wheel.
Let a leadership speaker offer you fresh perspective and inspire your people to action.
Leadership Speaker Is a Mentor
Your leadership speaker is your mentor on stage.
He is given an hour or two to deliver actionable ideas or elegant strategies that you can use so you can solve your leadership challenges.
You don't pay a leadership speaker for every hour that he is on the stage. I mean you don't pay him 100,000 pesos for an hour of speaking, then pay him for 200,000 pesos for a couple of hours of speaking.
A mentor is here to help you succeed. The measure of his success is your ability to succeed at the shortest possible time. Pay him for the value he provides, not for the number of hours he or speaks on stage.
Leadership speakers are professionals. We know that leaders who listen to us do not have all the time in the world.
We don't want to waste their time with 30 minute of jokes, 30 minutes of content, and another 30 minutes of book signing. That's insane, but this is happening in many parts of the world.
This is why the best of leadership speakers look for the best stories, the best examples, the best illustrations, the best method or formula so leaders can digest our message and learn our tools in the shortest time possible.
Breathe.
Think about this.
Jef Menguin
Leadership Speaker & Entrepreneur
When others Are zigging, zag!

Jef Menguin helps organizations produce exponential growth by developing leaders.

He is the President of Business Innovation Talent and Development (BITD).
In Business Innovation, he is responsible for designing new learning experiences in Leadership Development, Customer Experience Management, Design Thinking, and Employee Engagement. 

He started his career as a professional speaker in 2005. Each year, he delivers more than 40 speeches to leaders at all levels. Nowadays, Jef Menguin accepts few speaking engagements to focus his time in his businesses and on creating online courses, hosting conferences, and writing books.

He is a trusted speaker on personal excellence, employee engagement, everyday leadership, and entrepreneurship.
He is also a Distinguished Toastmaster.

Jef Menguin has empowered thousands of leaders in the Philippines, Malaysia, Indonesia, Thailand, Taiwan, and Singapore.
Get in touch!

Our main office is in..
Unit 214-215, 2/f Commercenter Alabang
Commerce Avenue cor. East Asia Drive, Filinvest Corporate City
Muntinlupa, Metro Manila
1781 Philippines
I tailor-fit leadership speeches to the need of the audience and of your organization. This means that we need at least three weeks to co-create remarkable experiences.
When you contact me for leadership speaking, the best first step is through the form I provided below. Fill in as much information as you are allowed to share. Your information is safe with me.
You may contact me through +63-927-429-2986. I am available to speak with you from 9am to 11am on Mondays, Wednesdays, and Thursdays.
For other concerns, You can also send an email to leadership@jefmenguin.com
-Jef "the zagger" Menguin