8 Secrets of Successful Entrepreneurs
I will not put successful entrepreneurs in a box. I refuse to tell you that everyone goes through the same path in order for them to succeed. But there are known secrets common to them. Those you can learn. Those you can start with.
Get your pen and write these ideas. Writing will make these ideas stick to your brain 72 hours more. Doing them will make them part of your life. I am not asking you to choose. Write these. Make a mess of these ideas.
1. Seize Opportunities.
When opportunities come, entrepreneurs see them. Others see challenges, problems, or nothing. How do you do that?
Learn more about your industry. You will not notice anything if you are not observing it.
When you are expecting someone to come, you won't miss him or her on the road. The same is true with opportunity.
2. Run Your Own Show.
Yes, you have a show and it's titled "My So Called Life". You are its main actor. You are also the director. You are the playwright. You are the producer.
Others will tell you that to get the freedom, you have to own your business.
That's B.S. Whatever you do today, that's your business. You do not work for someone, you are providing someone the services of your business. That's entrepreneurial thinking.
When you have that thinking, you know that you have the freedom to run your business the way you want.
3. Nurture Your Nature.
Before you look for new talents and skills to develop, take account of what you already have. Whatever comes natural to you is easier to develop. Your natural talents and ability are your sign posts to your calling, to your passion.
A book can teach you 100 competencies of entrepreneurs. You can read all 100 of these competencies when you have that much time to waste. But spend most of your time developing what you already have.
4. There Is No Absolute Answer to Entrepreneurship.
Notice that many entrepreneurs are high school graduates and college drop outs. They do not know the answer. They do not know what are impossible. They only know one thing: if they cannot thrive, they must at least survive.
College education is a great invention of man. But woe to those who conditioned themselves to believe that their universities gave them the greatest education on earth that they failed to stop, look, listen to know if a train is coming.
Sometimes, you have to stumble on it. But that can only happen when you make the world your classroom.
5. Bounce Back Stronger and Better.
Be resilient. Be tenacious. If you are a Filipino, you have been trained to bounce back since birth. I am not exaggerating. If you have been in this country for the last ten years, you must have experienced more than 100 typhoons and you must have heard of the miseries of others, if you have not experienced them yourself.
Filipinos smile at you even before they stand. Before you know it, they have erected their shanties, houses, and buildings again and go on living. They cry, then move quickly.
Bounce back stronger. Learn your lessons. Do better in the future.
Entrepreneurs know that a set back is a set up to success.
6. You Gotta Believe.
There is no magic. But there are miracles of life. And miracles happen to those who believe.
Belief is your third eye, your sixth sense.
As I write these words today, I know that I am in a great financial mess. But I know also that I have the highest potentials and all mess will be washed away anytime soon.
I have many talents. That's a miracle.
I have clients who believe in the value of my services. That's a miracle.
I have learned much about strategic marketing for the last 10 days which I have not learned for the last ten years, and that's a miracle.
My life is nothing short of a miracle.
And I believe your life is a miracle.
You gotta believe.
7. Keep Your Feet On the Ground While You Fish for the Stars.
If you are Superman, then this advice does not fit you.
But for anyone who is as human as I am, be realistic. I do not mean it the way others use "realistic".
When others tell you to be realistic, they usually mean you cannot achieve your dreams because no one has achieved them, or that they do not believe you are capable.
They are "realistic" on themselves. But they are not realistic on you.
Accept that you have these people around you. Accept that there are people who will not support you. Accept that there are people who will not see the amazingness and value of the products you are selling to them.
That's what I mean by being realistic. Accepting that other people have different versions of reality is part of being realistic. Make them adapt to your reality. That your is opportunity.
That's how entrepreneurs think.
8. Have Unlimited Generosity.
I should have said this one first, but if you are now here and reading this, then happy are you who keep me company. You are getting these advice from me for FREE. And I am going to give you thousands more until I am able to exhaust all of my talents and skills.
I have no intention to store my knowledge and make it as my trade secret. My knowledge is only useful when others use them.
To get millions, you must find ways to give millions. Give, give, give, give, give….until the rest of your life.
WHERE YOU SHOULD START?
Starting up is up to you. I am confident to say that you start with #8 because that's the easiest and simplest idea. However, 99.99 percent of people keep it as a good idea and never do anything about it.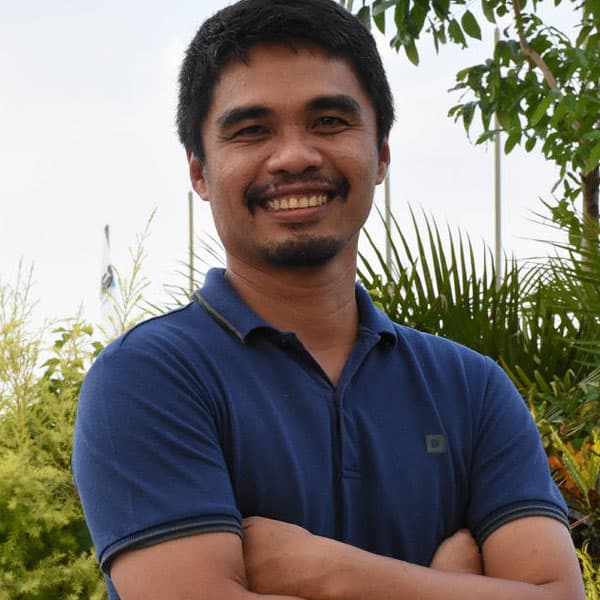 Jef Menguin
Professional Speaker
Jef Menguin is your partner in enabling managers, supervisors, and staff.
Since 2008, Jef Menguin has delivered 30 keynote speeches each year on leadership, teamwork, customer service, entrepreneurship, and intentional influence. He also conducts bootcamps, masterclasses, workshops, seminars, and other leadership learning sessions.
He has trained thousands of leaders in the Philippines, Malaysia, Indonesia, Thailand, and Taiwan.
Professional Speaking
You are looking for a professional speaker.
I understand the challenge of finding the right keynote speaker for your events. I've been to hundreds of these events from small corporate training sessions and strategic planning to corporate-wide team building and multi-day conferences.
The quality of your speakers determines the success of your events.
Unfortunately, many event organizers think that all speakers are motivational speakers. In the Philippines motivational speakers mushroom everywhere each day. Filipinos love to share positivity.
Wise managers know how to use professional speakers to encourage change: increase workplace productivity, improve customer experience, engage employees, turn supervisors and managers to leaders, build teams, increase sales, get more customers, and embrace a new culture.
When you work with me, we'll collaborate to ensure your success.
My speeches serve my clients goals. We will zero-in on crucial behaviors that will help your people achieve your goals.
Each presentation is professionally prepared and dynamically delivered.
Speaking is an opportunity to make a difference. And it is my mission to help you build better leaders.