Leadership Challenge Workshop
Make Extraordinary Things Happen in Organizations
One Day Leadership Learning Experience
The Leadership Challenge Workshop will equip and inspire your leaders to
Inspire and motivate people to achieve organizational goals
Demonstrate to others how to align actions to corporate values
Find ways to improve the way you deliver your promises to employees and customers
Enable others to grow through coaching, mentoring, and delegation
Create a work environment that people love.
It makes exemplary leadership happen in your organization. It is 10x more effective than the typical "basic leadership training" because it provides leaders the right mindset and tools to apply exemplary leadership practices.
Jef Menguin Method for LXD
Learning sessions are focused, intensive, relevant, and engaging so learners can 10x their results.
Collaborative Learning
The workshop provides leaders opportunities to work together and learn from each other.
Handouts, Toolkit, and Certificates
Participants will have access to resources so they can make the most of learning experiences.
Course Overview
The Leadership Challenge Workshop is based on the study of Jim Kouzes and Barry Posner. It is researched-based and proven method to increase leadership effectiveness.
Business Innovation's one day fresh, energizing, and highly interactive take on the Five Exemplary Practices of Leadership will inspire, enable, and equip leaders in your organization.
In this leadership workshop, you will learn how learn and apply the five practices of exemplary leadership in a variety of situations and use them to accelerate the growth of your organization.
Our learning experience designers led by Jef Menguin use practical hands-on exercises to help you use the five practices of exemplary leaders so you can build your personal leadership plan and to become a more effective positive leader.
You can expect high-impact learning experiences. The program provides content-rich games, group discussions, exercises, and team problem solving.
You'll be able to take inventory of leadership practices and chart your leadership skills improvement.
The principles you will learn have universal application but will be aligned to the dynamics and needs of your organization.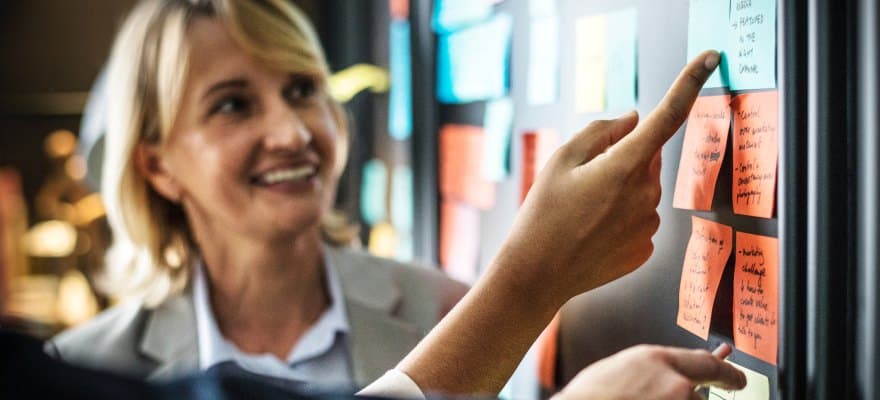 Five Practices of Exemplary Leadership
Leaders come in different sizes and shapes. There is no one single way of becoming an effective leader. What every leader can do is to learn from each other. And this is the power of Leadership Challenge Workshop.
We use the five practices of exemplary leaders so you can jumpstart your leadership and figure out how to use these best practices to your own brand of leading people.We use the research findings and apply it in our context in the Philippines.
The Design of Everyday Leadership Workshop
When it comes to developing leadership skills, experience has the greatest impact. Experience is always available.
However, not all experiences are great teachers and not everyone learn well from experiences. This is why you don't just leave leadership learning to any kind of experience.
The so-called 70-20-10 notion of learning, though helpful for emphasizing learning by doing, is misleading. Because the 10% for classroom training is also an experience. And we can turn that 10% into 10x.
You can make separate experiences multiply each other.
This is why we use Learning Experience Design (LXD).
We brought together the best of what we learned from Instructional System Design and User Experience to make training an extraordinary learning experience and an essential tool for business innovation.
Anyone can become a better leader. Leadership Challenge Workshop can help you get things that matter done. When leaders improve, everyone around them improves too. This is one of the secrets of 10xed results in some organizations.
Engaged employees are willing to go above and beyond. They are less likely to leave their jobs, as well as less likely reasons for others to leave their jobs. Practicing inspiring leadership increases engagement among team members.
Leadership Challenge Workshop is an investment in yourself and in your development as a leader. The workshop is worth every centavo you'll invest.
We used the five practices of exemplary leaders as a framework because author Jim Kouzes and Barry Posner have been researching leadership practices for over 35 years and these programs resonate with the Filipinos and most needed in our time.
Why Take This Workshop
Leadership Challenge Workshop is designed to inspire, engage, and enable leaders to develop leadership skills they needed to meet various leadership challenges.
The core content is structured around each of the Five Practices of Exemplary Leadership with the intention of helping leaders employ each for business innovation.
We provide techniques for demonstrating the vital leadership behaviors and encourage participants to reflect on their experiences.
When use as an action learning project for personal development, participants may accelerate personal growth and multiply their impact to the organization.
This Course Will Help You…
Discover the practices which high-impact leaders use to get extraordinary things done in organizations.
Understand the essential qualities that people look for and admire in leaders and their implications for your own practices.
Articulate the leadership aspirations or values which you believe should guide the actions of the group you lead.
Apply at least one useful leadership technique for each of The Five Practices.
Make commitments on what we will each do as leaders to contribute to getting extraordinary things done in our organizations.
Business Innovation Difference
Business Innovation Talent Development delivers rigorous, engaging, and value-added content that benefits leaders and their organizations.
When typical training providers are zigging, BITD zags. We don't just design our programs based on instructional design as most providers do. BITD designs leadership programs as learning experiences and we employ the tools of Design Thinking and Appreciative Inquiry.
We use Active Learning and Gamestorming team plays to ensure that all learning sessions are engaging, learner-centered, and game-changing.
In-House Program
You can implement Leadership Challenge Workshop as an in-organization solution and make it an essential part of your leadership development program. Leadership Challenge Workshop is a powerful opportunity for the organization to create and share leadership language.
Leadership Challenge Workshop can also be supported by Disciplines of Execution and Leadership Influence.
Leadership Challenge Workshop
Make Exemplary Leadership Happen in Your Organization
Oops! We could not locate your form.