Professional team building facilitators can help you build your teams the right way. As a business owner, I know the importance of building a team to achieve greater results. This is why as a team building facilitator, I encourage my clients to go beyond fun-filled and high-energy events. You can highly engaging, relevant, and result-oriented team building exercises.
All our team building programs are experiential. We conduct indoor and outdoor exercises too. But playing games isn't team building and wise leaders know that. This is why I encourage you to learn more and continue reading. However, if you don't have enough time for reading today, then you can
request for appointment
.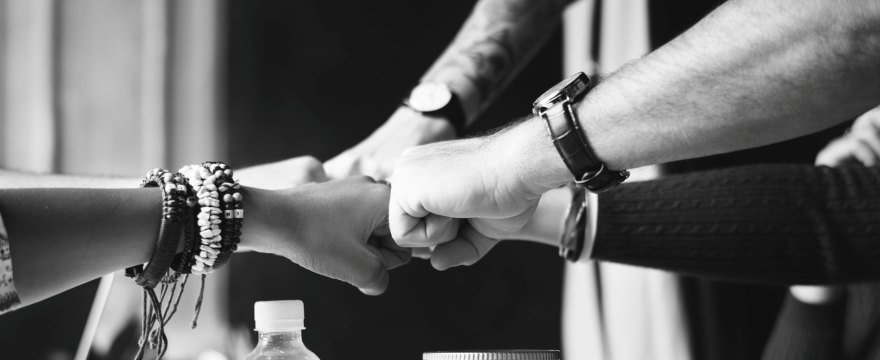 Let us continue.
Organizers deliver great events. Game masters sell activities and games. Venue managers offer team building facilities like obstacle courses, relay, or whatever popular fun games.
None of them can promise that they'll be able to help you build a stronger team. This is why they use words like fun, new, and different.
Fun is better than boring. This is why they'll try to make you laugh.
New games are better than old theory-based lectures. But playing new games does not necessarily improve performance.
Different gets attention.
These are features, not solutions, not benefits, and not results. Managers get what they buy from team building vendors: programs which are good for everyone. When it is good for everyone, it is likely not what you are paying for.
You Should Get More From Team Building
More than fun and entertainment, encourage engagement before, during, and after the team building workshops.
More than making your employees play new games, create an environment where they'll see things in a new way of thinking and acting.
More than getting attention, inspire and equip them to get your desired outcome.
My mission is to help you build better teams.
I understand where you are coming from. I have managed various companies and team building is a crucial strategy that no executive can ignore.
So I can help you best, we must work as a team. You can build your team the right way.
Find your opportunities to develop team excellence. Trust me: you can create high performing teams.
Build high performance teams.
High performance teams get things done better and make things happen. Although most team building efforts are geared towards building stronger relationship, the real purpose of team building is to help a team fulfill its purpose.
Yes, the first measure of a successful team is its ability to deliver what it is created for.
A team with strong sense of teamwork, but lacking in team competencies and is practicing debilitating dispositions, will find it difficult to achieve its goals.
I have seen many teams with intensified teamwork spirit who failed again and again.
How I Help Clients
There were teams which needed creative members. I designed for them creativity and innovation exercises. These helped them produce and sell quality products.
There were teams with members who lacked the sense to personal accountability, responsibility, and malasakit. I designed team building exercises — like the Team Accountability and Speed of Trust — which are very engaging games. These reduced absenteeism, blaming, and in-fighting. These encouraged members to value their jobs and commit to each other.
There were teams with members who didn't want to make decisions as individuals and as a team. I designed indoor and outdoor activities to help them discover the importance of collaboration, communication, and cooperation in making team decisions.
They also applied decision-making tools to address issues that limit team performance. As a result, these teams now have fewer and shorter meetings, work in a happier and more harmonious environment, and make quick and effective decisions that delight their customers.
Sometimes, a problem is easier than how it appeared to participants.
A Team Building Facilitation Story
There was a company of 17 members. The first team, composed of 9 members, was under the leadership of the GM. Another team was under the leadership of the Marketing Manager who had resigned two weeks before I was contacted.
The members of these two teams were not talking terms with each other for three years.
The previous Marketing Manager didn't want his team to be "infected by the incompetency" of the members of the other team.
The GM asked me to help her change the culture of mistrust and non-communication. I knew that it was important that these two teams start talking to each other so that they can collaborate and eventually work as one company.
They hired a 40-seater bus on our way to the team building venue in Batangas. It was a long trip from Makati City. The members of the GM's team sat on the right side of the bus. The Marketing Team sat on the left side.
Forty-five minutes after we left Makati, my team of facilitators led them in playing "bus games". We created teams by row ( so that each group is composed of the members of both teams) and played Filipino TV trivia games.
That game broke the ice and everyone became warmer to each other.
When the "bus game was over", those 17 people conversed as if they have waited for that single opportunity to talk to each other.
They played games and engaged in many conversations on that day.
During our bonfire session, every one declared commitments to start a conversational culture in the workplace.
When I visited their office three weeks after, I saw that the physical arrangement of their office was changed to remind everyone to practice open (and honest) communication. And yes, their performance improved too based on client satisfaction rating.
These successful team building workshops happened because we (my clients and I) worked as a team. Let us work together to build high performing teams.
What You'll Get
My approach is based on human-centered design and positive organisational development.
Here is a summary of what you can get from me when we work together. Instead of a series of game, I am offering you a complete service to ensure the success of your team building.
Define. Let us be clear about your goals for your team building efforts. I will help you align your team building efforts with your strategic direction.
Discover. Let's find out where your team is now. Our inquiry will focus on the strengths of your teams. I will listen to you and we will listen to the team to so that we can maximize your strengths and give more attention to what we can do now. I will share with you a summary of assessments and interviews.
Design. Having identified opportunities, we look for the combination of solutions. There are many solutions to specific challenges.
I will do rapid design to ensure that we meet your objectives on time.
I will also tell you what else you can do aside from having team building exercises. Many managers go for team building because everyone does.
This usually waste time, money, energy, and opportunities.
I will recommend team solutions to help you improve your team including possible outline for your team building workshops.
(Most facilitators skip these first three stages of the process. Why? I think because they have ready products for you to buy. Their main job is to push the product.)
Develop. I create team building exercises that fits the designed solutions. I tailor-fit handouts, certificates, props, and training materials to achieve the best results.
What will you get? Handouts, certificates, and other learning materials for the participants.
Deliver. We send to you our team of team building facilitators and trainers.
We facilitate games and activities that you will enjoy and learn from the most.
We have facilitated team building workshops all over the Philippines — in beaches and resorts, in forest and mountains, in cities (Amazing Race in Manila), and corporate training rooms.
Participants always come out smiling. You will soon know why.
You will get well-delivered team building experiences facilitated by cool but quite intelligent guys.
Destiny. To ensure that your programs are sustained, we recommend improvements based on the learning needs assessment, the output of the participants, and ideas based on our experiences working with organization like yours.
Of course, when you are really serious about development, we will show you what else can be done to ensure that positive impact is scalable and sustainable.
You will get the post terminal reports and possible follow- through suggestions that may be emailed to your participants from time to time.
Teams with unengaged and unproductive members don't get the job done. Build your teams the right way. Go beyond playing games and aim for improvement in team performance and relationship. Get the help of professional team building facilitator who knows how to focus on goals while making your experiences super-fun!
To set an appointment, use the form below.