How to Become Indispensable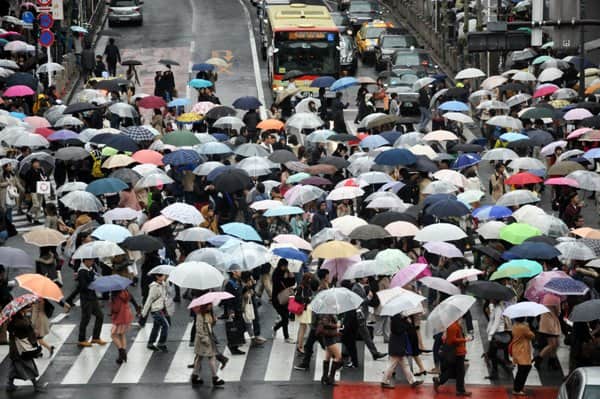 When I was young, I learned that no one is indispensable. I thought that was true, until I met people in the workplace that you cannot let go. They made themselves so valuable to the organization that it is almost unthinkable to think of successful future without them being there.
In this fast paced economy, people think of themselves as commodity. Commodity is always replaceable. But you decided that you will not be a commodity in the marketplace.
Be a linchpin. And you will be irreplaceable.
Stand out among the majority so you can choose and pick opportunities to take on. Follow these simple steps.
Be extraordinary. What separates the ordinary from the extraordinary is that the latter do the little extra, the unrequired work. They are willing to do what most of us hate.
They are willing to wake up early and work early. They are willing to give extra effort so they can wow customers. They go beyond what their job descriptions say about their job.
Do the extra to be extraordinary.
Pick your crowd. Avoid toxic people. Don't indulge yourself in toxic conversations. If you are not a politician, don't wallow in the mud of politics. Find something else that you can be more productive.
Tell me who you friends are and I will tell you what you value most. I have learned somewhere that you are the average of the five people you talk to every day. Yes, even if you believe that you are the brightest among them, you are still the average of people you spend your time with.
What can you do then?
Reevaluate the people you're around the most. Limit the time you have with those people who are pulling you down. Find those people who can pull you up.
Surround yourself with the best people.
Multiply your value. Do something daily that will increase your skills and influence. To live an inspired life and to operate at your peak, you must see to it that you grow everyday.
To be more valuable you must increase your capacity to add value to others, to your company, and to your community.
I know someone who take online courses very seriously. These courses are for free. Nobody monitors here. Nobody required her to study. She has already finished many courses and she has converted these courses into live seminars.
She has learned two new languages for free. She knows how to facilitate design thinking. She creates websites in minutes. All because she decided to amplify what she knows.
Increase your value everyday.
Get things done. People who get things done are irreplaceable because there are very few of them. They have the determination to deliver what they promised no matter what. They work with others but aren't dependent on them.
That's because they hold themselves accountable for their results.
Do you delay your growth? Do you procrastinate? You can solve this by constantly reminding yourself that you must take action. Because procrastination don't exist when people move.
Take action and get things done.
I am a professional speaker. I teach what I do. If you are looking for a professional keynote speaker and you want to learn more about me, get in touch today.
I have written simple, easy, and effective ways to speed up personal development. Here are some examples:
You can find the growing number of tips at the Library
Jef Menguin
Personal Development Speaker
Invest in yourself. Invest in personal development.
My works, including this blog, aims to provide you simple, easy, and effective ways to learn personal leadership. I believe that you and I can be value-added leaders.
I live in Los Banos, Laguna together with my wife Romelyn and our son.
I own a company called Business Innovation. If you are looking for someone who can help you reinvent your learning experiences, you can find titles of my programs at seminars.
Many executives do not practice collaborative communication, problem solving, and decision making skills. Either they do not know, or their environment does not encourage them to practice collaboration.
Team leaders are either your best or worst team players. They are also your best and worst models for everyone in the organization.
read more
You must be stickier as you get older.
Stick with your dreams when others tell you to forget them.
Stick with your dreams when facing tough times and you aren't sure whether or not you can make it.
read more
Your company, not just your employees, will benefit from stress managment training. I designed Stress Mastery to help your organization enable employees to handle optimum pressure to get maximize productivity. Come, read this post.
read more
ou can and you will. Make the eyes of those around you sparkle. You can speak more of possibility instead of scarcity. You can create a positive change in your organizations and communities. Yes, you can and you will. My name is Jef...
read more