Appreciative Leadership
I am excited to work with organizations that continually create and redefine meaning in the lives of their employees and the customers they serve. My leadership philosophy is in harmony with appreciative leadership.
What is appreciative leadership?
Ayon kanila Diana Whitney and James Ludema, appreciative leadership is…
"the capacity to engage others in discovering, magnifying, and connecting all that is good and healthy in people and the world around them — in such a way that deepens relatedness, inspires transformational conversations, and mobilizes cooperative action toward life-affirming social innovations."
Sa tao ang solusyon.
Sa empleyado nyo ang solusyon.
Sa customers nyo ang solusyon.
Sa atin ang solusyon.
You can help you managers, supervisors, team leaders discover, magnify, and connect the best in your people and everything around them.
The good news: hindi ito pangarap lang. Ginagawa na ito sa iba't ibang panig ng daigdig.
The better news: Organizations around the world offer their tools and strategies for us to use.
Marami kasing magagandang pagbabago sa daigdig. At kung itutuon natin ang ating pansin sa mga magagandang pagbabagong ito, mabilis tayong makakaabante.
Appreciative leaders are positive revolutionaries.
Bakit nga ba mas magandang alternative ang appreciative leadership sa traditional problem-solving approach?
Sa problem solving approach,ang mga empleyado ay kasama sa problema. At madalas, sila ang tinuturong problema na kailangan malutas ng isang supervisor o manager.
Ang appreciative leadership ay inclusive. You can co-create your future. Appreciative leaders ask, " Who else needs to be in this discussion? How can we engage all of our stakeholders? Whose voice has not been heard? What we all can do together?
Ang appreciative leadership ay inquiry-based. Human organizations and communities grow in the direction of what they study. Appreciative leaders embed values in the questions they ask. They focus learning and development on what the organization or the community wants to be.
During your leadership development program, participants will be guided through strengths-based approach to leading.
Appreciative leadership helps us see clearly the best of people, processes, organizations, and communities. Para sa akin, ang pinakamahuhusay na tao ay yung hinahanap kung ano ang maganda at tama sa iyo.
Sa maraming empleyado, ang trabaho ay trabaho lang. Kayod lang nang kayod upang umasenso.
Ang appreciative leader, tutulungan ka magningning. Ipapaalala nya sayo kung bakit ka nga ba gumigising tuwing umaga. Why? Because appreciative leaders have a bias for strengths and help otehrs discover and magnify, yes magnify!, your inherent potentials.
As I write those lines above, I remembered this quote from Peter Drucker,
" The task of leadership is to align strengths in such a way that weaknesses are irrelevant."
You appreciative leader will help you make your weaknesses irrelevant.
Appreciative leadership inspires hope. It is said that without vision, a nation will perish. Appreciative leaders inspires hope that the vision will be realized. Without hope, there will be no enthusiasm, no energy, no commitment, and no persistence. An appreciative leader is a dealer of hope.
I started in selling when I was six years old. No, selling was not my passion. It was urgent, I think because we need to eat. And because I wanted to get myself a good education.
My father did not give much value to education. He discouraged me from reading books. He was afraid that reading too many books will make me crazy. In retrospect, I realized that my father was right.
Because I read a lot, I started to believe that I could do the impossible. In those days, impossible was the same as graduating from elementary school. Quitting first grade was a wide-open option.
My Lolo Pedro gifted me a resource which I never lacked.
He called it resourcefulness!
My passion for helping others inspired me to learn how to become a public speaker. When I started in this people development business, I offered my services to various organizations for free so that I get more opportunities to speak. I got that idea from Vic Santiago.
I also joined Toastmasters International and for the first three years of my membership I competed in as many contests I was allowed to join. I have collected 27 medals and trophies. I do not know where those medals and trophies are now.
I saw the contests as a speech laboratory.
I kept my Distinguished Toastmaster Award because that was a real achievement. I made important contributions to the organization.
That should be enough for now. We can talk about myself some other time.
To help you remember what I said before, here is quick summary.
The difference between those who "lucky" and those who are not lies in their sense of urgency. If you want something badly, you will use everything in your power to get it.
It is important therefore to know what you really want in your life.
Wait, What Is Sense of Urgency?
I know you got it the first time I mentioned it. A dictionary can tell us that urgency is of "pressing importance". A person with real sense of urgency is convinced that solutions to critical issues cannot wait. They have to do it now, even if the earlier plan says next week, even if it is not comfortable.
A person with real sense of urgency solves problems and grabs opportunities now.
Happy are you if you have a leader with sense of urgency. He is laser-focused. He knows that trivial things do not have a place in his life.
But how to incorporate sense of urgency in your life?
How to Create Your Sense of Urgency
Let me assume that you already know the most important things to you. Now, in its simplest beauty, you can do these steps:
First, decide what you need to do given the amount of time that you have. Did you get that? Need over time. Time management experts suggest that you create your list every day. List making is useful only when you how much time you have.
Second, act on it. Do it. Do it your way. Some things takes a long time to work on – discovering cure for cancer, building teams, and earning millions – and some things can be done very quickly – writing an email, calling a client, and earning millions.
The last one is not a misprint. Earning millions takes some time for others, it takes minutes for some few good souls.
Third, Adjust actions. You can accelerate whatever you are doing by simplifying it. Eliminate the unnecessary to simplify it. Or you speed it up by improving your skills.
Fourth, evaluate your results. To evaluate is to assess the value of what you've done. What have you done right? What have you done wrong? What can you do better next time? It should not take you minutes to answer these questions.
KiNiPan
When I was a seminarian, I learned a simple process of creating a sense of urgency. The process is Kilos (Action), Nilay (Reflection) and Panalangin (Prayer). This three-fold process helped us "labor with God". We work, reflect, and pray continuously that work and reflection and prayer are done at the same time.
You can see how these two processes are actually two sides of the same coin. Someone who prays first before he does any other activity has a sense of urgency. Prayer is most urgent action a leader must make. Someone who prays to save his life has a sense of emergency.
The Curse of Someday
Here's a quick note. The enemy of urgency is someday.
There is an industry of someday. Motivational speakers ask audience's to write dreams you want to have someday. But someday does not come.
Unless you decide to do it now, your dreams will fade away and later you will see the man in the mirror too old to chase his dreams.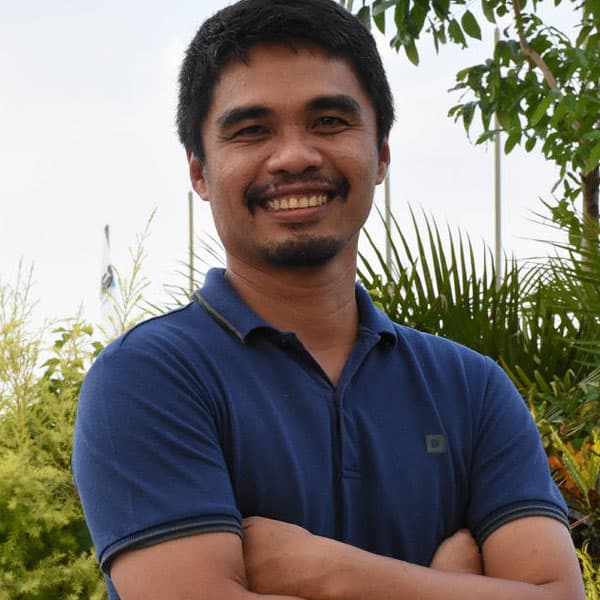 Jef Menguin
Professional Speaker
I work with clients in designing and implementing competency-based leadership development programs. I am good at creating leadership learning experiences that support wildly important organizational goals.
Four times a month, I facilitate team building exercises. I lead a pool of team building facilitators too — and I welcome workplace practitioners who want to learn how to do it professionally.
I am the president of Starfisher Asia, a people development consulting company. I live in Los Banos, Laguna.
You can use the form at the bottom of this page to get in touch with me.