One for All, All for One
How to Clarify Roles & Practice Mutual Accountability in Teams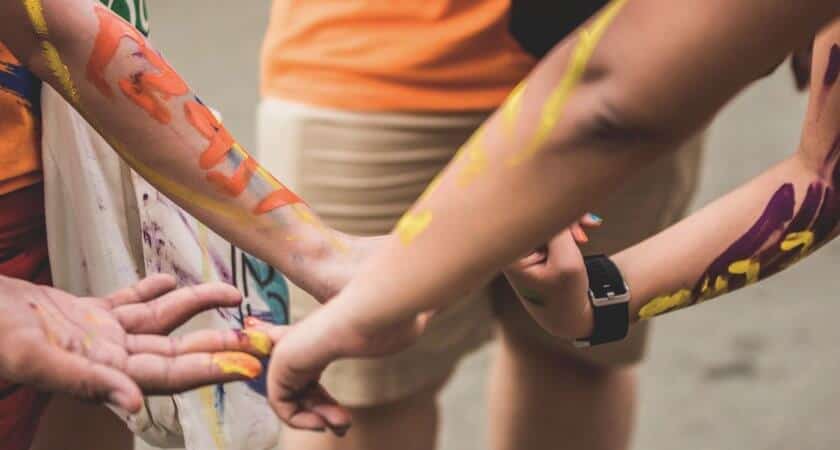 Members of a team have a fairly clear idea of what their roles are. Unfortunately, it times of crises, role clarification poses a problem. Members start to blame each other.
Problems also come when the challenge is daunting and the task is outside of team's scope. Nobody knows who does what.
These team building workshop addresses issues around role definition and clarification.
Team Workshop Information
Benefits of This Team Building Workshop
When roles are clearly defined, high performance is expected.
This team building workshop can help improve individual and team performance. It can encourage employee participation and engagement. It increase the feeling of competency and personal commitment to work.
What to Expect
Before the Team Building Event

We clarify the goals and objectives of the organization. We identify the actions that support goals and objectives.
We design the program and develop the activities (including worksheets)
We send communication to participants to set expectations.
We define the roles as well as the performance profiles of the participants.

During the Team Building

4 to 6 games that help clarify goals
Debriefing sessions
Action Plan/ Next Steps

After the Team Building

Weekly Newsletter to Help Develop Teamwork
One hour Kamustahan three weeks after the workshop.
Who Should Attend
Every member of the team must join this team building program. Members of newly created teams will benefit most.
What Will We Learn?
Team Insanity: Learning How Groups Organize to Solve a Challenge
 Give participants an opportunity to experience how their group members organize themselves to accomplish a task.
Every one in the room join groups to solve a challenge. Debriefing follows.
We Wear Many Hats: Understanding Our Various Roles in a Team
Demonstrate the concept of informal roles in a team.
Show how roles affect team dynamics and decision making process.
Participants join a role-playing activity. Debriefing follows.
Scope of Control: How to Take Initiative in Problem Solving
Encourage participants to take initiative in problem solving.
Raise participants of two common barriers to taking initiative.
Participants choose a problem they currently face. They will craft problem statement, desired results, and complete a Scope of Control Diagram. This activity is highly recommended if the team wants practical takeaways from a team building workshop.
The Language of Accountability: We Get Things Done
Understand the ladder of accountability.
Use the language of accountability in communication and meetings.
Participants play a high energy Accountability Game (preferably outdoor), discuss the ladder of accountability, then practice the language of accountability. This is important to the success of next activity.
Yours, Mine, and Ours: Clarify Team Responsibilities
Assist team members in clarifying and establishing agreements about which activities are team's responsibilities and which are individual responsibility.
During the group activity, participants establish agreements as to their responsibilities. Key takeaway is that each member of the team are clear about responsibilities.
How Long Is This Team Building Workshop?
The team building exercises will be for six to eight hours, depending on the size of the team.
Number of Participants
I have conducted team building workshops with similar objectives for 150 persons.
I believe those with less than 40 participants will get the highest impact.  This is real team building solving real team issues.
What Is the Attendance Policy?
Participation is mandatory in order to receive the certificate of completion. (Not everyone needs the certificate, but full participation is always required. No observers.)
Participants who miss more than two hours of the entire program will not be eligible to receive the certificate. We start and end on time.
Participants who fulfill the attendance requirement will receive a certificate at the end of the program.
How Much Is Our Investment?
Discovery (assessment), program design, game development, and facilitation is for 45,000 pesos. This is for less than 40 participants.
For larger audience, we must adjust fees because bigger audiences require more facilitators, games, materials, et cetera.
When event is held outside of Metro Manila and Calabarzon, client is responsible for the transportation and accommodation of facilitators.
Jef Menguin
Speaker and Facilitator on Team Development
I work with clients in designing and implementing team development programs which are aligned to their business objectives.
Each month, I have opportunities to speak about teamwork and team building for company strategic planning, culture building, and sales rallies.
I also facilitate team building exercises, both indoor and outdoor, to help employees develop team skills and adapt to new winning team behaviors. I am the President of Business Innovation. I live in Los Banos, Laguna.
For any question, please email me at leadership@jefmenguin.com or call us on +63 927 429 2986