What are the purposes of team building?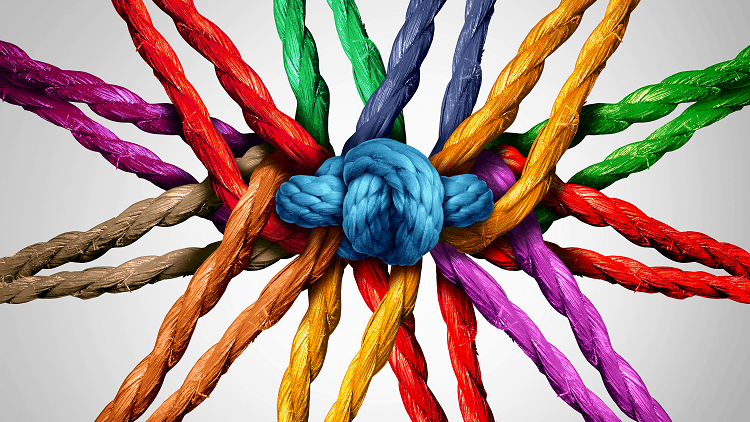 Team building is a process to ensure team success.

It is not an event, a collection of games, or an intellectual concept. Team building initiatives fail when organizers focus on rituals but ignore reasons, when they are obsessed with activities and ignore applications, when they think of games and forget goals.

You do not build the team the same way. You can do that with machines, but not with people. Those who use cookie-cutter approach to team building do not understand the purposes of team building.

The first purpose is individual development. When professionals apply for jobs, they look forward to the opportunities to shine, to be on top, to be above others. They have their dreams and aspirations long before they join teams. They hold values which are likely different from each other.

Team building initiatives must speed up individual and professional growth. Many team building programs emphasize that there is no "I" in teamwork. That is very wrong. Team building is not defined by how a word is spelled. Individuals should not disappear in a team. In five star teams, team members become stars.

Give attention to their career growth. Provide them coaches and mentors. Help them achieve their personal dreams.

Allow uber achievers to start their own teams rather than keeping them to a team where there is no space for them to grow.

The second purpose is relationship building. Experiences have shown that grouping together high performing individuals do not make high performing teams. Oftentimes, the product is less than the sum of its parts.

High performing individuals do not perform well when they work with people they do not trust and respect. They do not share knowledge and information to others who are threats to their success.

They do not give their best shot when they know that others, not they, would be rewarded for their achievements.

Team building must build the relationship of people. It must convince members that each one plays an important role and they must complement each other. You must demonstrate that by helping each other, one works with the team can do more than working alone.

You must give attention to team competencies that build relationships. These are interpersonal communication, diversity, and participative leadership. You must also consider team attitudes like accountability, responsibility, respect, and trust.

The third purpose is corporate goal achievement. A team is created to achieve a goal. Team building increases their chances to succeed.
Team building programs run for the sake of fun are funny.

Team building exercises that emphasize the value of teamwork but do not contribute to the achievement of team goals are waste time, money, energy, and opportunities.

Make your team building simple and powerful.
How to handle nonplayers?

Find practical ways to influence them to value teamwork.
One good advice is to accept that nonplayers aren't necessarily bad people. Oftentimes, they have good intentions.
Speak to them — and leave them okay as a person after your conversation.
How to build teams when members are too busy for team building?

This is true for many organizations. The closest event they have for "team building" is an outing done once a year (or every three years!) where they compete against each other.

This is typically an ineffective way of building a team, but this is one that many employees experience.

Of course, we all have the same number of hours everyday. Team building isn't an interruption to daily work.

In this website, I will show you how to make your team members understand that team building is a strategy to make your work faster for less time. That team building should give us more time for ourselves and our families.
What to do with laggards and deadwoods?

It is disheartening to work hard while others are not, especially if they enjoy the same rewards as the rest of the team.

Learn how to align their actions to the motivations of the team. In this website, you will find simple suggestions on how to manage performance.
What to do with personality conflicts?

You can manage conflict effectively — and turn conflict into growth opportunities. Give feedback and become assertive when communicating with your teammates.
What to do with knowledge hogs?

I suggest that you examine your rewards system.

In many organizations, rewards systems encourage cheating and in-fighting. I will help you audit your reward system through articles I will write in this website. You watch out for them.
How to promote personal accountability?

You know that each person is accountable for results.

However, in most team building programs I have conducted, I discovered that the main problems of members are "other members" who do not have sense to personal accountability.

The "other members" are always the source of team problems.
What is your advice to team leaders?

There are many things we need to consider when building a team. You cannot accomplish all of them in one day.

And you cannot accomplish any of them when all you do every year is hold three-hour team building, divide your team into color groups, and have them compete for mysterious prizes.

I know of many companies who allocate money for prizes because members do not attend when they do not dangle money.

If you are interested to send your leaders to bootcamps, masterclasses, and seminars to enhance their people skills, you can join the mailing lists.