Creative leaders thrive in a crisis. They uplift others and enable them to act.
Our Covid-19 situation is full of uncertainties. After so many months of being in quarantine, thousands are still getting infected every day. Almost every week, our government come up with new policies that baffled even health experts.
Filipino professionals, many of whom are working remotely, are afraid, frustrated, and stressed.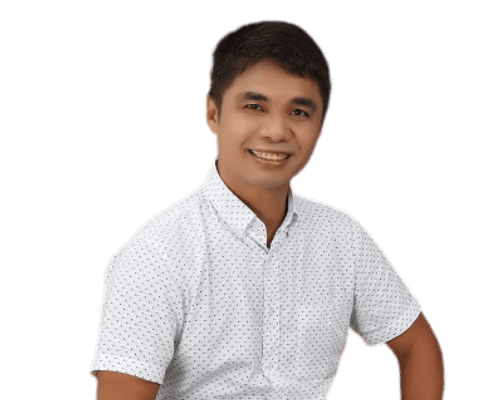 LEADERSHIP IN CRISIS
Organizational leaders are struggling to find the right solutions. Our challenges aren't just health and safety. Many of our people are suffering from mental health problems.
Our economy won't recover until 2022 — and companies fold every month.
Today, more than ever, leaders need to enroll the support of everyone in the organization. Leaders must use every resource available to the organization and bring together the wisdom of everyone.
We need to support, inspire, and equip our leaders.
I don't know the "right" solutions to our challenges today. But I can contribute what I know about being a leader in times of crisis.
Though I will no longer facilitate a live workshop for leaders, I still want to help.
Even before the pandemic, I have advocated the use of online courses, virtual workshops, and webinars. That's because the 4th Industrial Revolution is already here. There are countries who have been using the internet technology to educate their people.
The pandemic highlighted the importance of remote education.
But make no mistake. These virtual learning platforms aren't typical. The typical ones are lecturers who do "death by powerpoint". They kill you with bullets and boredom. Virtual education isn't traditional training.
It is meant to be tiny, relevant, and engaging.
If you will let go of training during a crisis, you are going to make a big mistake. Leaders need to learn how to take care of their people. They need new tools so they can design high-performance work (without being perceived as ruthless).
Find Effective Solutions
We don't have to begin from scratch. This isn't the first time humanity met a crisis. Some people have experienced crisis worst than what we how now. We can learn from them.
We can also design new solutions. We are in the best of times too. Technology provides as opportunities to succeed better than anytime in human history. What's important is we keep our core values intact as we try new ways of solving new problems.
Virtual learning goes beyond webinar, workshops, and online courses. Those platforms. More important that platforms are your system of educating leaders. I can help you.
To kickstart ourselves, I designed three programs I believe leaders need during this crisis. They'll learn mindsets, strategies, and skills that will help them get ahead in the new normal too.
Here's how to make virtual learning experiences that work (using the Menguin Learning Experience System).
01.
Discover Your Best
Begin with what you have when people work at their best. We strive to understand your situation. We pay attention to your strengths, opportunities, aspirations, and your desired results.
02.
Define Desired Change
Clarify what you really want to achieve, the change and the impact that you want to see. Our purpose is to move from X to Y immediately and well for minimum cost, effort, and energy..
03.
Design Learning Solutions
We consider multiple ways to solve your present challenges and seek (or create) new solutions. Then, we pick the best combination that promotes quick learning and engagement.
04.
Deliver for Results
Whatever platform we use – virtual workshops, webinars, online courses, or group coaching – our intention is the immediate application of vital behaviors and critical skills.
05.
Implement & Evaluate
True learning comes with practice. Even the tiniest learning unit may bring mighty results when implemented. Use various engagement strategies and tools to make change happen.
06.
Embed within Culture
You can 10x or even 1000x your investment when you keep your eye on the ball. The secret to our learning system isn't the two-hour webinar or virtual workshop. The secret is discipline.
Who Is Jef Menguin?
Virtual Mentor, Keynote Speaker, and Learning Strategist
My name is Jef Menguin. I am a professional speaker and workplace learning strategist.
Though often invited as a motivational speaker, I don't do what many motivational speakers do on stage. That's because I don't motivate people. I help them clarify their motivations — and show them one or few things they can do to achieve what they want.
I believe that the right combination of motivation, abilities, and opportunities bring success. Unfortunately, many motivational speakers will "motivate" you but won't equip you.

As a workplace learning strategist, I don't see myself as a trainer. Truth be told, I started as a teacher, and I trained myself to become an effective trainer. I practiced instructional system design. But training is tactical. Not everything can be solved by training. So, it is wrong to start with a training needs assessment. I always begin with learners and users of learning.

I am a curator of learning. I believe that you do not have to overwhelm leaders with knowledge. One tiny unit of learning can make a mighty difference in leading people. But to find the one thing leaders need requires expertise. So, it is not easy. But you will find learning simple and fast — and you will get it for lesser costs
Practice Creative Leadership in Crisis
We can work together to design tailor-fit virtual learning experiences for your leaders. Each virtual workshop and webinar can be supported by online courses and email education.