Career, Course, and Special Work
Career, Course, and Special Work
Some of them wanted to have successful careers. Others wanted to find jobs aligned with their courses.
Recently, I delivered a speech to to 800 college students. They wanted to know how to become successful professionals in the corporate world.
I told them three things:
1. Your course is your path. This is why you call them course.
2. Your career is your vehicle.
3. Your special work is what you are meant to do.
There are many courses that will lead you to your special work — or your purpose in life. Some courses are longer than the others; some courses are easier. You can change your course anytime.
You may choose also the kind of vehicle you will use to get there. If you were going to Baguio, you could get there by walking, running, riding a bicycle or a jeepney or a bus or a helicopter. You can change your career anytime.
But you do not change your special work. You must do your special work in this world. Find out what you are meant to do. Then you'll be able to know the course and career you can use to do that. You will pursue personal mastery.
When you know your number 3, numbers 1 and 2 will be obvious to you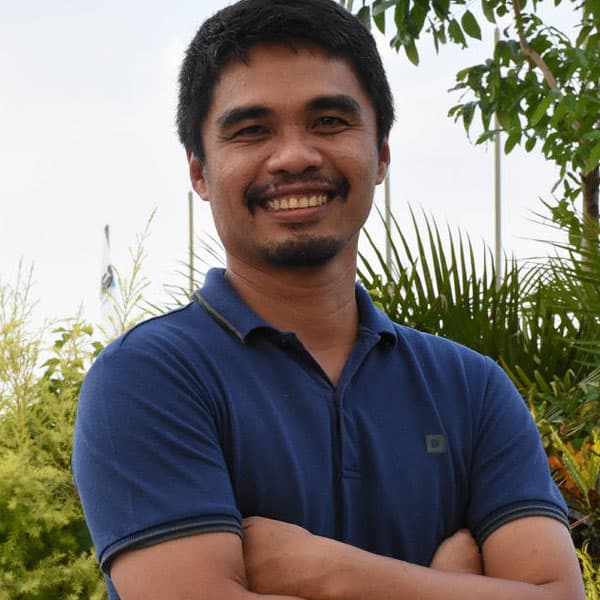 Jef Menguin
Professional Speaker
Jef Menguin is your partner in enabling managers, supervisors, and staff.
Since 2008, Jef Menguin has delivered 30 keynote speeches each year on leadership, teamwork, customer service, entrepreneurship, and intentional influence. He also conducts bootcamps, masterclasses, workshops, seminars, and other leadership learning sessions.
He has trained thousands of leaders in the Philippines, Malaysia, Indonesia, Thailand, and Taiwan.
Develop Your Talents
Build your knowledge, skills, and abilities to help others develop and achieve their full potentials so you can accelerate the growth and success of your organization.
I have worked with workplace learning professionals who were tasked to develop relevant content, resources, and tools to build and develop talents in their organizations.
Create multiple channels of learning experiences and opportunities. Go beyond "training and development" and transform learning and organizational culture in your organization.
Work with me.
You can pursue personal excellence and mastery, develop your sense of accountability, and be a high impact professional.
You can become a better team player, build teamwork, and develop your teams. Get things done and achieve your goals together.
Become a better leader. Inspire and develop leaders in your organization. Accelerate growth and make things happen.
Let's Start Something new

Get in touch now!
Jef Menguin can help you equip and enable your managers, supervisors, team leaders and staff.