You have opportunities to create world-changing ideas, access the best tools and technology to make things happen, and enroll people to a shared vision – to a future they really care about.

You can lead better. Believe me. You can make change happen.
Focus on what elevates your organization. Celebrate what's best. Believe me, the solutions to many of your leadership challenges are already inside your organization.
Everywhere, you will meet people who are trained to see what's wrong. That's because for them leadership means fixing people.
Refocus your attention on what's right so you can change the way you do things.
As a leadership speaker, I advocate positive leadership. Positive leadership has its focus on human experience. On What is experienced as good. On what is extraordinary and inspiring.
My mission is to help leaders of all kinds to find the most elegant strategies. I help them get things done through disciplined execution. I provide tools they can use and actionable ideas.
Welcome. I am very happy to meet you today.
A Leadership Speaker Must Help You Achieve
When you need to hire a leadership speaker, give more attention to results than to speech titles.
This will ensure that you'll get the most value.
Here are some examples of results that leaders are aspiring to get:
Improve productivity by 30% in three months
Reduce employee absences by 50% next month.
Improve employee compliance of X from 70% to 90% in the next 90 days
30% increase of new customers in two months
Double revenues in six months
Reduce cost by 20% while improve product quality
Improve happiness index of employees by 30% in within three months
Reduce employee turnover by 30% in 12 months
The challenges of leaders in your organization are real. You can measure them. You can help leaders succeed.
Your leadership speaker can help you clarify what you want, help you frame your challenges, show you some tools to design your solutions, and may guide you on how you can execute.
Simple?
Yes.
Easy?
No.
Because what your leadership speaker offers is not his ability to deliver an excellent speech. What you need from him is not his dynamic platform skills.
What you need from a leadership speaker is his intellectual firepower and his ability to make complex issues simple to understand.
These are valuable lessons I would like to share with you while you are here.
Now, there are people who visit this page because they are looking for a leadership speaker. You will like what I will tell you next.
My Favorite Leadership Topics
I don't deliver the same speeches to every group. Of course, I have my favorite principles which I usually incorporate in my speeches. One is the CLAP Principle.
But remember, my job as a leadership speaker is not to deliver my favorite speech. My job is to mentor your leaders so they can solve their leadership challenges.
This job requires me to create new speeches which are better than previous speeches (for every speaking opportunity is a learning opportunity), simpler to understand, and with actionable ideas which are easier to do.
From Values to Action
Leaders model the way. It is imperative that leaders inside your organization understand full well how they demonstrate leadership daily.
Help them examine their deeply held leadership values — and how each of these are manifested in the workplace through their actions.
From Values to Action is a two-hour learning session where leaders, through experiential activities, will have opportunities to examine their values, how each is manifested through their work behaviors, and the impact of each to the mindset and behaviors of the people they lead.
Leaders model the way. It is important that you provide them opportunities to identify desired shared values — and help them define the behaviors your organization expect leaders to show and tell everyday.
This session leads to accountability agreement on how to reinvent your organization from values to action.
When leaders talk about organization values, you are giving the opportunity to work towards on direction. You allow them to see what makes them one and why they have to accomplish things together. Many of training providers ignore core values when they teach functional competencies. Probably, they think that values are just concepts.
This is risky.
Your leaders must demonstrate value in their behaviors. It is their behaviors that shows everyone what you truly value. You ought to keep your eyes on your core values, but leaders forget this.
This is why Values to Action is a very important conversation.
When values are clarified, you can help your leaders ask the right tough questions.
Questions of Accountability
When leaders change their questions, they change the direction and speed of the organization.
The quality of questions we ask ourselves determine the quality of answers we get. There are questions that debilitate leaders and hamper the growth of your organization. These questions lead to blaming, procrastination, and victim mentality.
In this Leadership Conversation, your intention is create awareness and to encourage greater sense of personal accountability.
Your people will move from victim to hero, from being a procrastinator to do-it-now problem-solver and opportunity-seeker, from being a blame-thrower to change-maker. Big goals, I know. But solutions to this big problems do not need to be difficult or impossible.
This  two-hour exercise leadership conversation will develop in your leaders the attitude and skills of personal accountability. Use this to encourage the culture of personal accountability inside your organization and make everyone accountable to their actions and inaction.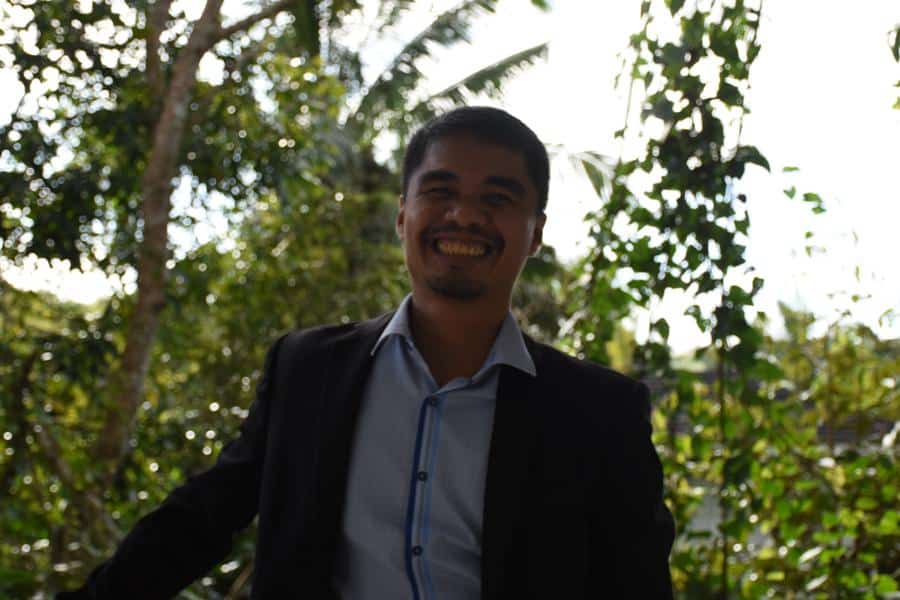 Jef Menguin brings the real-world insights both of a business leader and an entrepreneur. Providing more than just business entertainment, Jef Menguin gives actionable advice that your people will use immediately.
He is the president of Business Innovation — the customer-centered, result-oriented, and competency-based consulting company responsible for providing leadership learning experiences that inspire, equip, and enable leaders in the workplace.