Create a Sense of Urgency
Twenty five years ago, there were two newspaper boys. Both were born to poor families and both had parents who did not have college education.
They were selling newspapers to support their families.
Dodong, the younger and smaller one, couldn't compete for customers against Toto who was older and bigger. Toto ran faster. He offered discounts. And he convinced customers to pay him only during pay days.
Five years ago, these two met again on that place where they used to wait for customers.
Dodong was  the president of a consulting company and a recognized professional speaker. Toto approached him because he was selling to him a newspaper. Toto was surprised to see Dodong in his business attire. They talked for a while. After some minutes, they bade goodbye to each other .
Toto told Dodong that he envied the latter for he was lucky.
What Made the Difference?
Have you wondered, as I have, what makes some people "luckier" than others?
It isn't pretty looks. I have seen people with exotic faces who made it to the top. And I am glad I do not have to be handsome to be successful.
It isn't always formal education. I know of many highly educated individuals who work for someone who has not sat in a college classroom.
It is not having a buena familia. It is desirable to have one, but there are many successful people who were born to broken families.
The difference lies in how badly you need to change your life, in how urgent it is for you to make your dreams your new reality. Given the opportunity, you do not want to stay in your present life a year, a month, or a week more.
This is why I am writing to you.  When your dreams are urgent, when you want change now, you do it now.
 A Journey to a Thousand Miles Begins…
In a single step, according to a wise Chinese philosopher.
What do you want to see after a thousand mile?
I think that journey to a thousand mile, to a hundred mile, to ten miles, must begin with a clear understanding of why you want to start the journey.
You are not applying for a job because you want to be an employee. In our society, the object of education is to get a job, and that's a terrible, terrible mistake.
I think you are applying for a job because you want to become a manager, you want to become a leader, you want to use your talents and skills, you want to achieve something significant, and you want to provide for yourself and your family the best things in life that money can buy.
So, What Do You Really Want?
I can tell you that I want a big family. I desire to send my kids to school and I will personally see to it that they will get the right education.
I will model to my kids the beauty of the entrepreneurial mind. They will be generous to others and will help those who are in need. They will become responsible Filipino citizens. And I will show them that I respect and love their mother.
We shall live in a decent house. We ride in a decent car, and we build relationships with decent people.
I can tell you one thousand things that I want, but if you were to shorten my life, doing my best and becoming my best for my family is most urgent to me.
What do you really want in life? When do you want it?
You better think about it now. Time is of the essence. Your deathbomb is clicking… tick… tock… tick..tock.
Whatever Is Urgent, Do It Now
When you were very hungry, were you thinking of fasting?
When you were very tired, were you thinking of resting? Of sleeping?
When unpaid bills were mounting, did you call a friend?
When you heard that your father has a stage four lung cancer, did you not drop what you were doing?
When something is urgent, although you lack resources, although time isn't enough, although no one supports you, when you really want it, when you cannot accept not having it, you will do everything you can.
I have seen people who did something short of miracles when life is on the line.
Not Just Theories
It is likely that previously you have listened to speakers who spew theories. Theories are nice to know. But unless you do something about theories, they are as important as a dead rat.
I will tell you precisely why sense of urgency can help you do it now, the steps that can help you do it now, the process will help you create the discipline
Before I do, allow me to introduce myself.
My Name is Jef Menguin
I am a professional speaker on leadership, personal mastery, entrepreneurship, teamwork, and salesmanship.
I shifted to my training and speaking businesses in 2004. My clients include the Asian Development Bank, the US Embassy, Chevron, World Vision, SMDC, Dell Computers, and maybe 200 more.
Before the shift, I was a school teacher and I coached my students to many academic championships. I believed I have the ability to show students their talents and skills and I have the knack for selling their potentials to them.
I was a street parliamentarian and my love for this country grows bigger every day. I was a seminarian too. It was there where I honed my public speaking skills.
And yes, you can call me Dodong.
Many of my high school classmates thought that I was the less likely to succeed. Some of them even told each other that I would be the first one to quit and that I wouldn't graduate from high school. Of course, they were wrong.
When I was young I learned from my Lolo that we can get what we want in life as long as we wait long enough. He was a fisherman. And for a fisherman, waiting is doing. Patience is waiting while acting.
But there are things that cannot wait. My Lolo, also a farmer, plough the cornfield long before rain comes. Afternoon sun burned his skin, but he did not wait for the sun to go down and I did not heared him complain. My Lolo was the most hardworking person I know.
I started in selling when I was six years old. No, selling was not my passion. It was urgent, I think because we need to eat. And because I wanted to get myself a good education.
My father did not give much value to education. He discouraged me from reading books. He was afraid that reading too many books will make me crazy. In retrospect, I realized that my father was right.
Because I read a lot, I started to believe that I could do the impossible. In those days, impossible was the same as graduating from elementary school. Quitting first grade was a wide-open option.
My Lolo Pedro gifted me a resource which I never lacked.
He called it resourcefulness!
My passion for helping others inspired me to learn how to become a public speaker. When I started in this people development business, I offered my services to various organizations for free so that I get more opportunities to speak. I got that idea from Vic Santiago.
I also joined Toastmasters International and for the first three years of my membership I competed in as many contests I was allowed to join. I have collected 27 medals and trophies. I do not know where those medals and trophies are now.
I saw the contests as a speech laboratory.
I kept my Distinguished Toastmaster Award because that was a real achievement.  I made important contributions to the organization.
That should be enough for now. We can talk about myself some other time.
To help you remember what I said before, here is quick summary.
The difference between those who "lucky" and those who are not lies in their sense of urgency. If you want something badly, you will use everything in your power to get it.
It is important therefore to know what you really want in your life.
Wait, What Is Sense of Urgency?
I know you got it the first time I mentioned it. A dictionary can tell us that urgency is of "pressing importance".  A person with real sense of urgency is convinced that solutions to critical issues cannot wait. They have to do it now, even if the earlier plan says next week, even if it is not comfortable.
A person with real sense of urgency solves problems and grabs opportunities now.
Happy are you if you have a leader with sense of urgency. He is laser-focused. He knows that trivial things do not have a place in his life.
But how to incorporate  sense of urgency in your life?
How to Create Your Sense of Urgency
Let me assume that you already know the most important things to you. Now, in its simplest beauty, you can do these steps:
First, decide what you need to do given the amount of time that you have. Did you get that? Need over time. Time management experts suggest that you create your list every day. List making is useful only when you how much time you have.
Second, act on it. Do it. Do it your way. Some things takes a long time to work on – discovering cure for cancer, building teams, and earning millions – and some things can be done very quickly – writing an email, calling a client, and earning millions.
The last one is not a misprint. Earning millions takes some time for others, it takes minutes for some few good souls.
Third, Adjust actions. You can accelerate whatever you are doing by simplifying it. Eliminate the unnecessary to simplify it. Or you speed it up by improving your skills.
Fourth, evaluate your results. To evaluate is to assess the value of what you've done. What have you done right? What have you done wrong? What can you do better next time? It should not take you minutes to answer these questions.
KiNiPan
When I was a seminarian, I learned a simple process of creating a sense of urgency. The process is Kilos (Action), Nilay (Reflection) and Panalangin (Prayer). This three-fold process helped us "labor with God". We work, reflect, and pray continuously that work and reflection and prayer are done at the same time.
You can see how these two processes are actually two sides of the same coin. Someone who prays first before he does any other activity has a sense of urgency. Prayer is most urgent action a leader must make. Someone who prays to save his life has a sense of emergency.
The Curse of Someday
Here's a quick note. The enemy of urgency is someday.
There is an industry of someday. Motivational speakers ask audience's to write dreams you want to have someday. But someday does not come.
Unless you decide to do it now, your dreams will fade away and later you will see the man in the mirror too old to chase his dreams.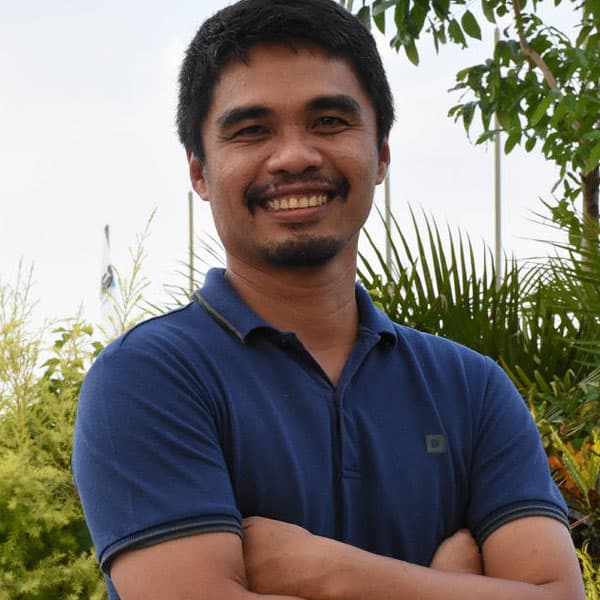 Jef Menguin
Professional Speaker
I work with clients in designing and implementing competency-based leadership development programs. I am good at creating leadership learning experiences that support wildly important organizational goals.
Four times a month, I facilitate team building exercises. I lead a pool of team building facilitators too — and I welcome workplace practitioners who want to learn how to do it professionally.
I am the president of Starfisher Asia, a people development consulting company. I live in Los Banos, Laguna.
You can use the form at the bottom of this page to get in touch with me.